Celestyal Journey Departs Athens on Maiden Voyage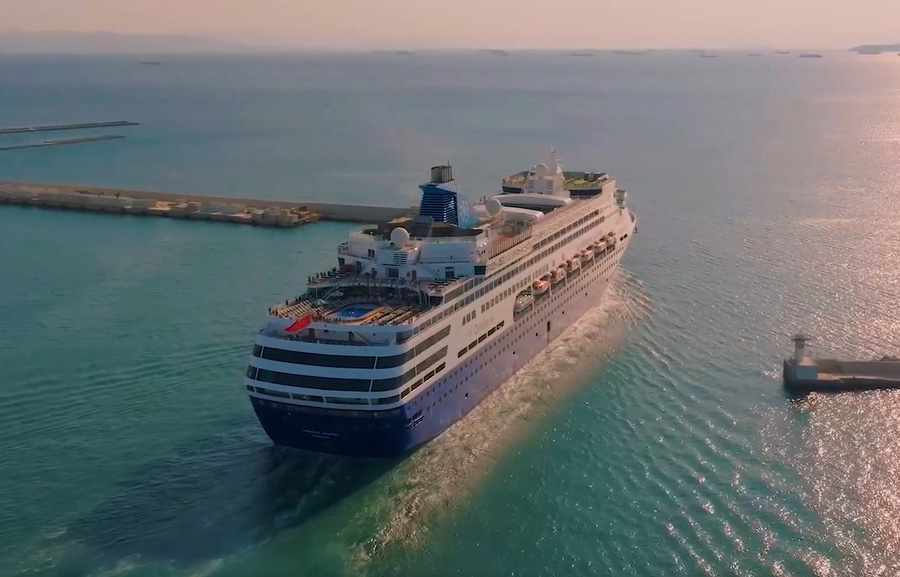 Today the cruise ship Celestyal Journey set sail from the port of Piraeus, Greece on her maiden voyage proudly bearing the Celestyal Cruises banner. This event was met with great anticipation by the cruise company welcoming the first guests aboard the ship, which has undergone extensive transformation amounting 20 million Euros.
The Celestyal Journey, formerly known as the MS Ryndam when it was in service with Holland America Line, now stands as a symbol of sophistication and elegance. The vessel is substantially larger and more contemporary than its predecessors in the Celestyal Cruises fleet, setting new standards for comfort and style. With a capacity to accommodate 1,260 cruise guests across 630 cabins, including 120 junior suites and 28 grand suites, each with private balconies for an indulgent ocean-view experience based on double occupancy.
The debut of the Celestyal Journey also marks the gradual phase-out of the beloved cruise ship Celestyal Crystal. The Celestyal Journey's maiden voyage embarks on the enchanting week-long Idyllic Aegean itinerary, which promises captivating stops at iconic Greek islands such as Crete, Santorini, Milos, and Mykonos, among others. Additionally, aside from Piraeus, embarkations will also take place at various other ports along the way.
In the coming months, the Celestyal Journey will proudly navigate a series of cruises, visiting diverse ports in Cyprus, Egypt, Greece, Israel, Montenegro, and Turkey.
With dimensions of 219 meters in length and 32 meters in width, the Celestyal Journey provides an extensive selection of dining options, featuring both main and specialty restaurants, each offering a unique culinary experience. Furthermore, the ship boasts eight bars and lounges, perfect for guests to unwind and enjoy each other's company while taking in the breathtaking views of the Aegean Sea.
The launch of the Celestyal Journey represents a significant milestone for Celestyal Cruises, solidifying their commitment to providing guests with exceptional voyages that blend luxury, comfort, and exploration, all set against the backdrop of the stunning Greek destinations.