Cheers and Hugs - HAL Crew Say Farewell To Retired Captain Chris Turner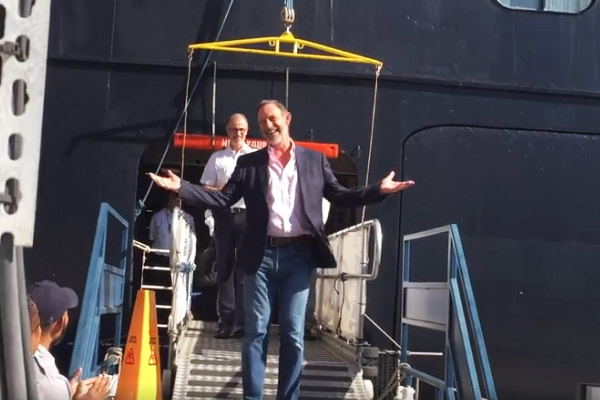 Hundreds of crew members gathered at the Port Everglades pier and on the decks of the cruise ship MS Volendam to say farewell to their bellowed Master Captain Chris Turner. While he disembarked from his ship for the last time in Fort Lauderdale, the crew members of Volendam bid farewell to him with cheers, hugs and the whistle of the vessel! After 21 years' service for Holland America Line Captain Chris Turner has finally retired on 18 January 2019.
Cheers to your next Journey Capt. Turner, and have an amazing retirement!!!
Take a look at this emotional farewell video recorded by Port Everglades Authorizes.
Longtime Holland America Line Master Capt. Chris Turner retired today amid cheers and hugs from his crew aboard the Volendam. Bon Voyage Capt. Turner.

Posted by Port Everglades on Friday, January 18, 2019