Coast Guard Searching for Missing Liberty Of The Seas Crew Member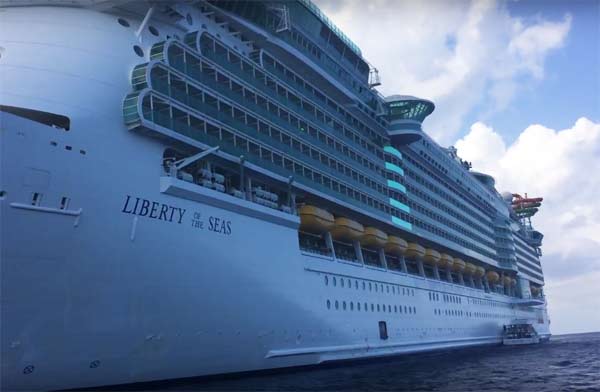 U.S. Coast Guard search is underway for a missing Royal Caribbean crew member approximately 170 miles southeast of Galveston, in the Gulf of Mexico.
The Coast Guard Eighth District command center in New Orleans received a call at 4:30 a.m. that a 39-year-old Filipino male crew member onboard the cruise ship Liberty of the Seas was missing. The crew member was working as a bartender who was in part of the ship's Care Team.
According to the report, he was last seen today April 24, at 1:30 a.m. on the ship's CCTV. Liberty of the Seas crew launched a search and rescue operation and the Coast Guard deployed HC-144 Ocean Sentry airplane and 87-foot patrol boat from Galveston. Unfortunately, the missing crew member has not yet been found.
Update: US Coast Guard Suspends Search For the Missing Royal Caribbean Crew Member Norman DeCastro. Read More…