Costa Atlantica leaves Japan After a Month in Quarantine, Crew Express Gratitude to the Japanese Authorities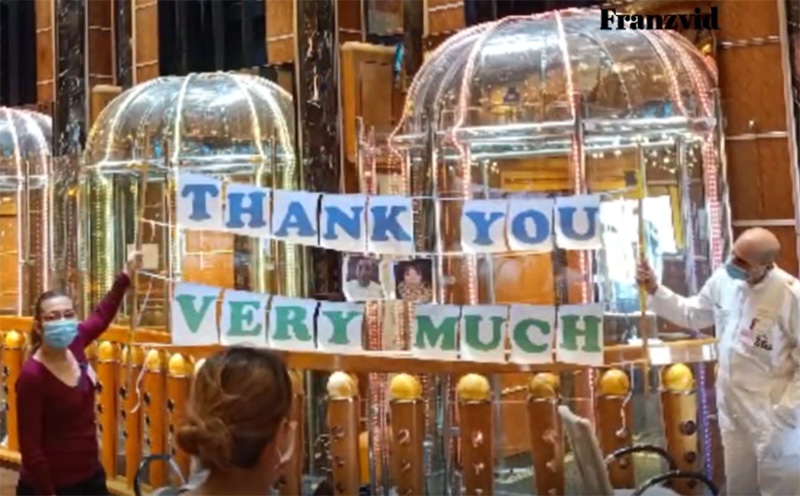 After a Month's Quarantine Costa Atlantica has finally left Japan and is heading to the Philippines. The 86,000-tonne cruise ship operated by Costa Cruises departed the port of Nagasaki on May 31, 2020, after it became the second COVID-19-stricken cruise liner to dock in Japan. According to the crew Costa Atlantica estimated arrival in the Philippines is on June 6, 2020.
The vessel docked for dry dock maintenance in late April with 623 crew members, most of whom were eventually quarantined inside the ship after 149 tested positive for the virus. Nagasaki health officials said that six crew remain in hospital in a non-life-threatening condition.

Several crew members contacted Crew Center in order to express their gratitude to the Japanese authorities. They have sent us the following message and a video they made, in hopes to spread the word about the welcoming treatment and support they received by the Japanese people and officials.
"We, the crew of Costa Atlantica would like to say thank you to the embassy during the repatriation in Japan. Special  Japanese health authority, WHO, Japanese doctor, Japanese medical team, Mitsubishi Koyagi shipyard Nagasaki Japan, Nagasaki society, All Nagasaki School for your effort, your time, your help, your place and your contribution during our difficult situation.
Sayonara. Thank you.
Navigation to Manila, Philippines
Nagasaki May 31, 2020