Costa Luminosa Recognized by Hellenic Coast Guard For Rescuing Crew From Burning Ship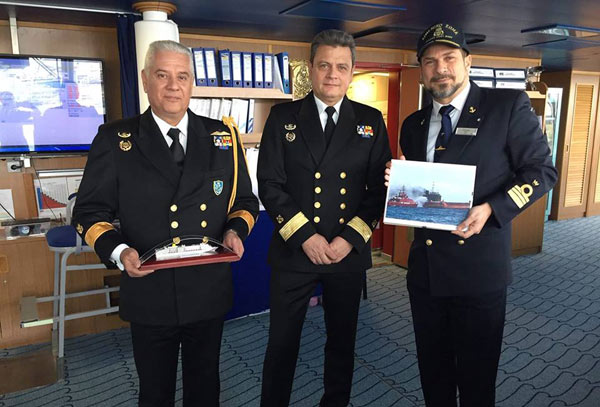 Captain and the crew of the cruise ship Costa Luminosa were presented with a plaque by the Hellenic Coast Guard for the rescue of 11 crew members from the cargo ship "Kilic 1". Captain Pietro Sinisi is pictured here receiving the recognition on behalf of all shipboard personnel on Costa Luminosa from the Hellenic Coast Guard.
Costa Luminosa rescued the crew of cargo ship that was on fire off the Aegean Sea on November 20, 2018, bringing the eleven crew members to safety. The S.O.S signal sent around midnight when the Italian cruise ship, was sailing south of the Peloponnese towards the port of Katakolon. Lumionsa received a request for intervention from the Greek Coast Guard Emergency Coordination Center to aid the vessel "Kilic 1" a cargo ship for transporting fresh fish.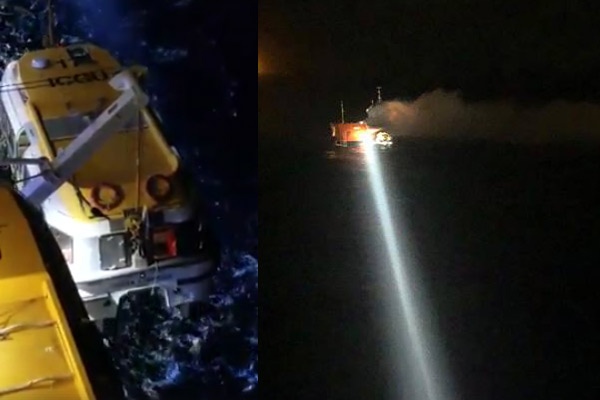 Under the guidance of Pietro Sinisi Captain of Costa Luminosa, the ship deviated from the route to reach the cargo ship. Despite the dense smoke coming out of the ship and the adverse weather and sea conditions, with strong wind, the rescue was successful. All crew members were recovered from the bow of Kilic 1 with a tender boat and then transferred onto another merchant ship previously involved in the rescue operations.
The duty to render help at sea to those in need is a universal obligation to the entire maritime community. Costa Cruises and other cruise lines frequently assist to those in need on their own initiative, or at the direct request of the Coast Guards and other authorities.