Costa Luminosa Rescues 11 Crew Members From Burning Cargo Ship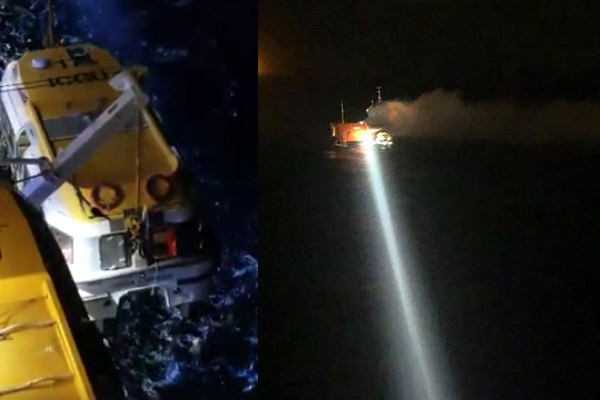 Around midnight on November 20, the Italian cruise ship Costa Luminosa, sailing to the port of Katakolo, Greece received a request for intervention by the Greek Coast Guard Center in Piraeus. The SOS signal was sent by the Turkish cargo ship "Kilic 1" who was in serious trouble due to fire on board.
Under the guidance of Costa Luminosa Captain Pietro Sinisi, the cruise ship changed its course to reach the cargo ship. Despite the dense smoke coming out and the adverse seas and weather conditions, with 30 knots wind and 2 meters of waves, rescue operations were successful. Costa Luminosa released one of its tender boats and all staff from the cargo vessel were transferred from the bow of "Kilic 1" and then transferred onto another merchant ship previously involved in the rescue operations by the Greek Coast Guard. Costa Luminosa then resumed its course towards Katakolon, one of the stopovers included in the one-week itinerary to Greece, Croatia, and Montenegro, with departures from Venice and Bari.
Here is a video from the actual rescue.