COVID Cases Rise on MSC Seaside - Crew Members Face Restrictions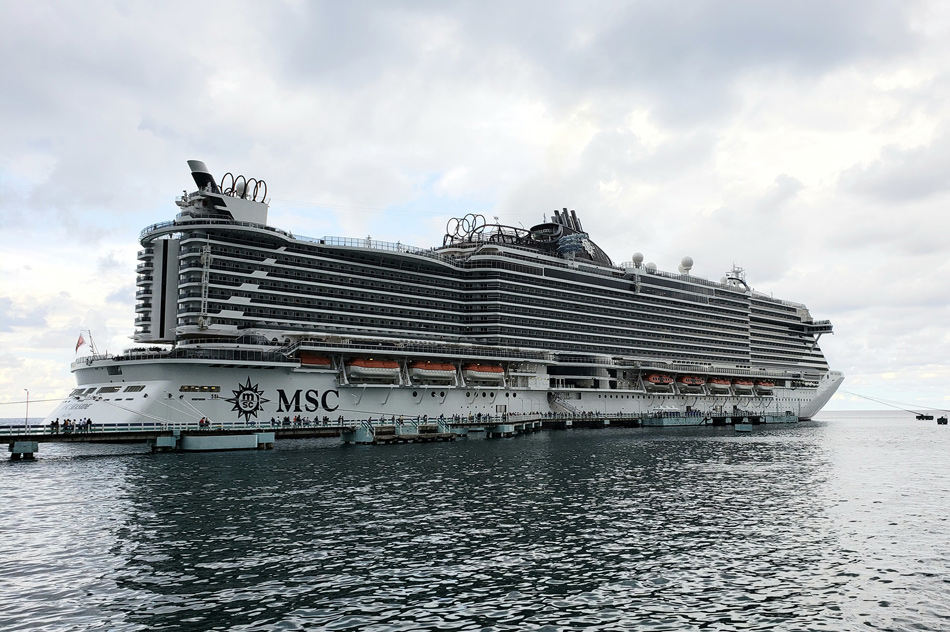 Due to the increase of Covid cases aboard the cruise ship MSC Seaside, MSC Cruises is revoking some of the crew privileges and access to public areas. Moreover, the company is restoring the possibility to disembark crew towards ashore facilities in order to contain the number of positive cases on board within limits that can be acceptable by different port health authorities.
In an internal email sent to the crew, MSC Cruises said that if the positive cases continue to rise, the company will restrict crew shore leave, and implement additional health and safety measures.
The following email marked as "High Importance" was sent to the crew.
"Please be informed that unfortunately the number of positive cases on board between the crew is quickly increasing and until the situation of Covid positivity fleetwide doesn't reach acceptable levels, the following thresholds must be in place.
Starting from today the access to guest's buffet, restaurants, bars, lounges, arena is being revoked.
- The Aurea Bar and the Basket Arena will no longer be available for crew.
- The access to guest buffet for crew members with privilege is suspended.
If cases further arise to 30 positive crew in a week, it will be necessary to revoke also the crew shore leave, and the crew bar will be only for take-away.
As you can notice, the situation is becoming serious and for this reason, we ask for your collaboration, as following:
- Please use your mask properly! Many crew members are not using the mask properly ( wearing it under the nose ) in the crew and guest areas.
- Wash your hands often, especially before going to eat.
- Keep the social distance required by the protocol.
- Respect the maximum capacity of people inside the elevators.
- Respect the maximum capacity of people inside the crew areas (gym, bar and smoking area).
On behalf of the Captain, be informed that disciplinary action will be applied from now on for those who don't comply with the rules and protocol."
The crew member who sent Crew Center this email didn't mention the exact number of Covid cases among the crew, however, he said that during the past few days "lots of positive cases were discovered on board and new restrictions will be applied for the crew."
MSC Seaside is currently sailing 7 Nights Western Mediterranean voyages visiting Palermo, Sicily; Ibiza, Spain; Valencia, Spain; Marseille, France; Genoa, Italy; Civitavecchia (Rome), Italy.