Crew living conditions on Margaritaville At Sea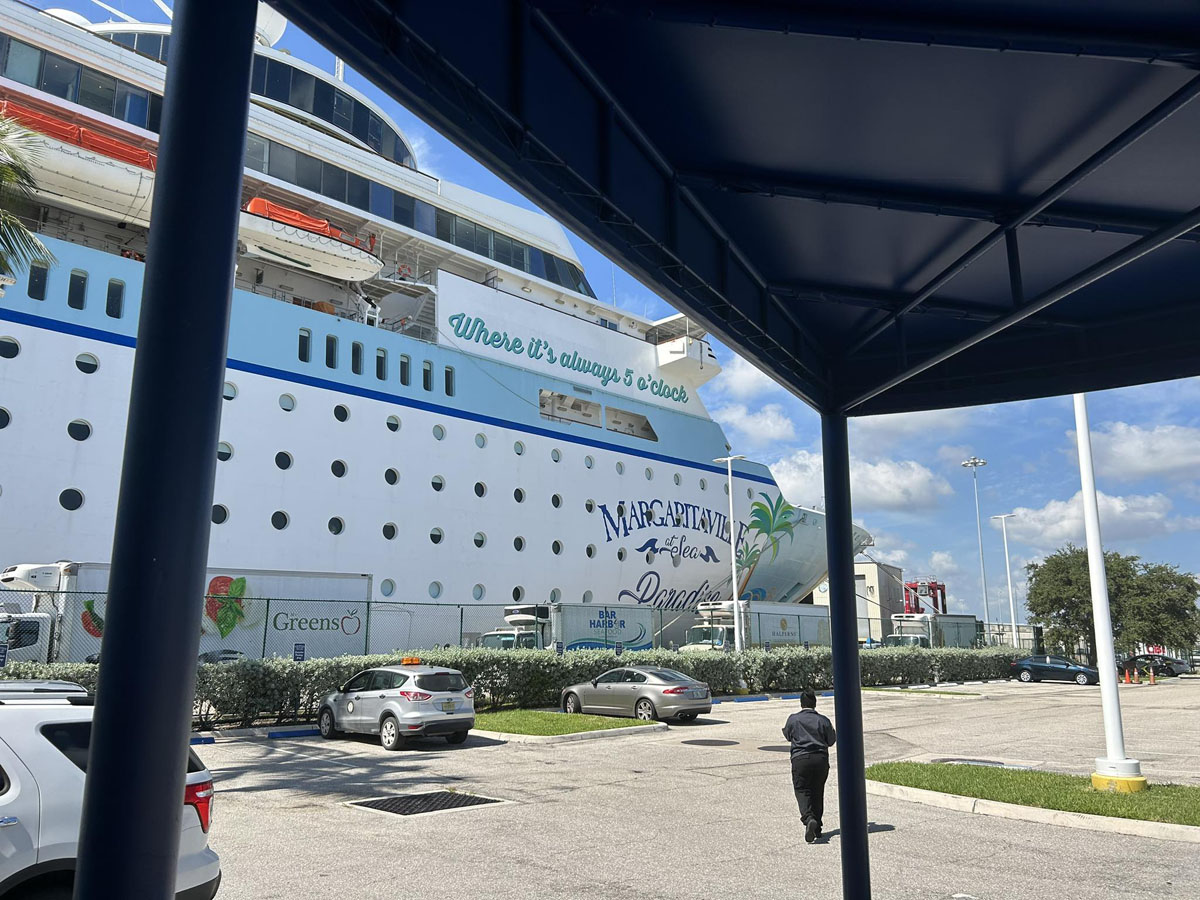 The allure of working on a cruise ship often comes with dreams of adventure, exploration, and a chance to showcase one's hospitality skills while sailing the high seas. However, for one crew member aboard the cruise ship Margaritaville At Sea, the reality proved to be a stark contrast to this image. In a firsthand account, this crew member shares a disturbing experience of subpar living conditions, particularly concerning the shared facilities in the cabin. The inconsistency between the stringent cleanliness standards imposed on guest areas by the United States Public Health (USPH) and the deplorable conditions faced by the crew raises questions about the accountability of cruise ship companies and the well-being of their maritime staff.
Slowly, I opened the toilet door. It was a shared toilet with the cabin next door. For some reason, I had a horrible feeling before even opening the door. The smell inside of the toilet was indescribable. A handwritten note was left on the broken toilet bowl: " Do not use it." Millions of small flies were stuck on the moldy toilet walls. The thick layer of mold covered the toilet walls, and I could not believe how bad it looked. The smell was hard to compare to anything else you experienced in your entire life.
I closed the toilet door and sat down on my bed. I was just thinking, " How can USPH overlook such an issue on this cruise ship?"
I was not sure to whom to make a report about all of these cabin issues, so I went straight to the crew purser.
"Good day, Sir; I would like to report a couple of issues with the toilet in my cabin...
"Cabin number"-I was briefly interrupted by the crew purser.
"It's 2651, Sir. I have to report a few issues: the toilet bowl is blocked, there are flies in the cabin, the walls are covered in mold, and the air-conditioning in the cabin does not work at all, which makes it impossible for me to sleep at night. Is there any other available cabin where  I could possibly move at this time, Sir? I need to be well rested and presentable at my work because I work in hospitality; I can't be focused and polite with our passengers if I don't have enough sleep."-I presented the issues to the Crew Purser.
"Who is stopping you from sleeping? I don't understand,"?-he replied in a very rude manner and added-" Listen, there are already a  few cabin change requests before you in regards to the same issue. Be patient because the crew occupancy rate on the ship is quite high at the moment; we are in the middle of the busy season."
"I understand, Sir, but I can't sleep because it's so hot at night; I am literally gasping for every breath I take. Besides, which toilet can I use meanwhile? Do I need to go to the guest toilet every time? How about the nighttime?"-I raised my concerns again.
"Listen, boy, you came here to work, not to enjoy cruising; this is the ship life, you know? This is an old ship, understand? There is little to be done in your case. Wait for a while, and we will change your cabin. Will also send a plumber to deal with the issues with the toilet bowl."
I left the Crew Purser office without any guarantees that anything would be done in regard to my issues. It was difficult to explain how my body clock functioned in the upcoming days. At night, I would just lay down in bed, and rarely would I be able to sleep due to lack of oxygen. The temperature at night was 30 Celsius. I would place the small plastic chair next to the bed and put the 3 or 4 dry shirts on it. Every 30 minutes at night, I would change my shirt and hang it because it was soaked with sweat. The plumber never came to fix the problem with the blocked toilet bowl, so I was forced to run upstairs into the guest toilet. Days passed, and I am still waiting for someone to call me regarding my cabin change request. The plumber came, but he could not fix the toilet; he said that some main pipe was broken and needed to be replaced. He told me that it would take a while as they needed to order some parts from the shoreside.
Well, I guess I had no choice but to adjust to this situation on the ship. Everything else was more or less okay to adjust, but the lack of sleep was starting to kill me day by day. After one week without sleep, I was already starting to hallucinate and was not able to focus on my work at all. Mentally, I was pushing myself to perform and to be nice and friendly with guests. I was telling myself that it was not the passenger's fault why I was going through all of this, and I couldn't use it as an excuse to drop my performance at work. Besides that, I had some bank debts at home, and I needed to keep my job no matter what happened, regardless of any given circumstances.
The funniest thing was the fact that USPH cleaning standards for the guest areas were very strict on Margaritaville At Sea. We polished the glasses in the bars until every single watermark was gone; the bars were cleaned with several different chemicals up to perfection. I was just thinking, how sarcastic is this? If only I could bring the USPH inspector into my cabin and show them the living conditions in the toilet. Wow. The company will probably immediately lose 100 points for that and will be issued a NO SAIL order from the Coast Guard authorities of Florida.
Apparently, there is a strange concept on how those cruise ship companies get away with such horrible living conditions for crew members. The cruise ship Margaritaville at sea also operates under no Union protection for the crew members, and that is probably the only cruise ship in the world that does not have Union support and help for workers at sea.