Crew Member Dies Onboard Oasis of the Seas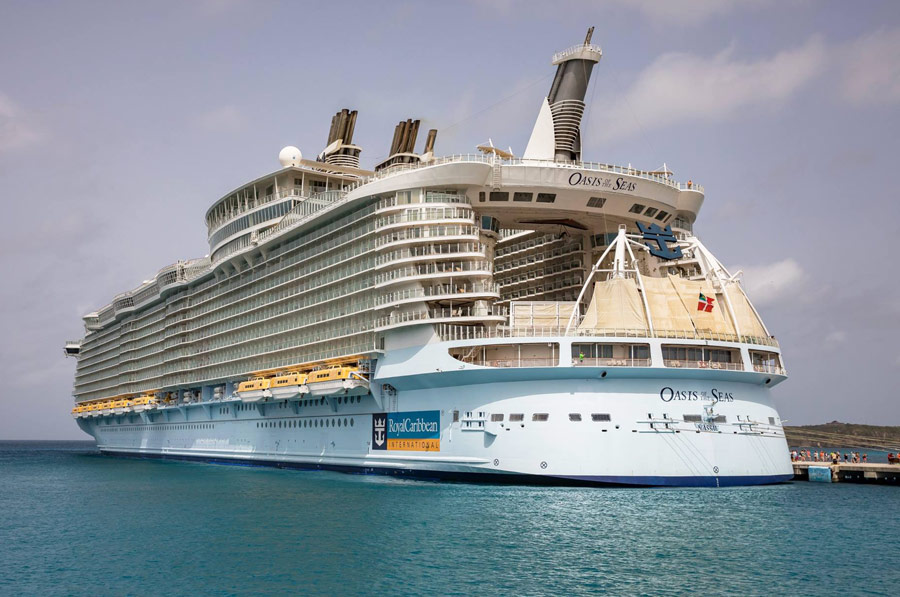 Crew Center received a message that a 36-year-old Indonesian crew member has died onboard the Royal Caribbean cruise ship Oasis of the Seas. According to our source, last night Code Alpha for medical emergency was sounded aboard the ship when the crew member was found dead. The crew member was working as a waiter and was already 9 months on the Oasis of the Seas, as he extend his current contract several times. A fellow crew member, who wishes to remain anonymous, said that the crew member died from a heart attack. 
The crew member voiced his concerns about the extended contracts and how this affects the wellbeing of many crew members. He also added that there is a growing pressure by the onboard management for the crewmembers to give best performance. The job can be very stressful and the current management is happy only with rating 10 from guests, if someone underperforms they are under great pressure, get blamed and get called to the office, the crew member said.
"The pressure that we are getting here is too high. And the salaries are way lower than before. We work way more hours than before and we have more guests more pressure from management than ever before. Working in this condition is not easy and besides that this management is still giving us more pressure and more hard time. And it's not with every management like this. The team management before this one was excellent," the crew member said. 
The restart of the cruise operations has been a difficult task for the cruise lines as well as for many crew members. Before the pandemic, the standard length of the crew contract was 6 months, however, due to the issues with crew rotation many cruise lines are operating with reduced staff. Our source said that Oasis of the Seas is operating with 100 crew members less. 
Extended contracts, especially in times like this can be physically and mentally exhausting for the crew, and no one should expect them to give 100% after 6 months. Instead of adding more pressure to these crew members, the human part of empathic understanding of a person's feelings should be a top priority.
Royal Caribbean has been one of the cruise lines that sets the gold standard when it comes to employee treatment and consideration. This has been especially noticed through the restart as the company greatly placed emphasis on the wellbeing of the crew. They have done outstanding job listening to the crew member's needs and concerns and we hope that the issues they are facing will be properly addressed.
Our deepest condolences go out to the crew member's family, his loved ones, and his fellow team members. 
"He was a positive and nice person, always with a smile," said his fellow crew member.