Crew Member Dies on the Wonder of the Seas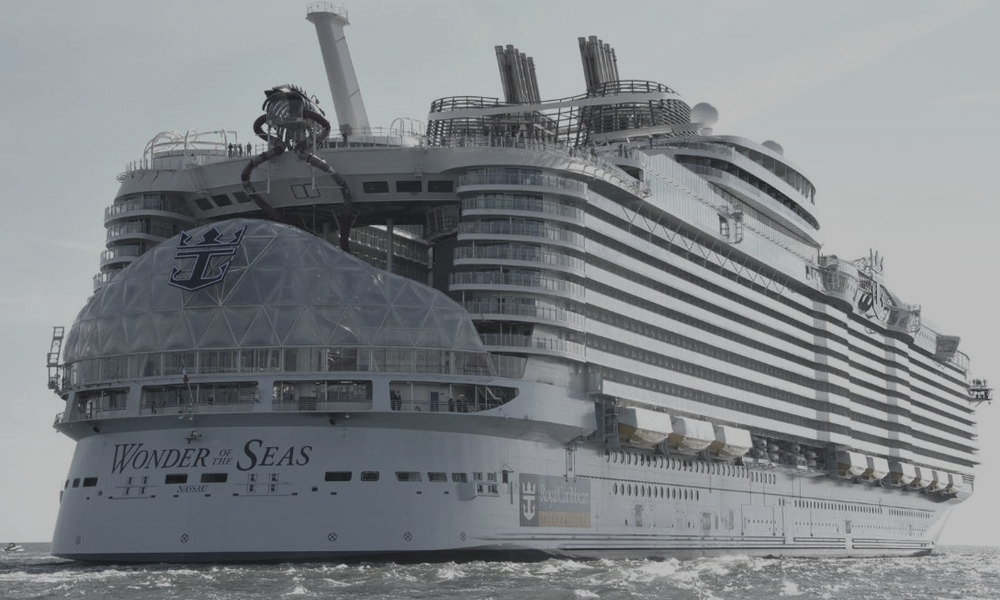 The world's largest cruise ship departed Port Canaveral on November 13, when tragedy occurred aboard. As the Royal Caribbean Cruise ship Wonder of the Seas set sail on its first Caribbean voyage from Port Canaveral, Florida a Brazilian male crew member died shortly after the departure. The source informed that the crew member apparently died of suicide and left a note before his death along with a video on the social media.
Allegedly, the crew member requested to sign off to return home due to some related to a poor situation back home after his contract was extended. However, same said sources informed that his request was denied. Some crew members said that he also had some back-home issues. The talk amongst crew members is that this might have been the trigger for the alleged suicide. Crew Center has contacted several crew members who have confirmed the death saying that the crew member was working as a galley steward. However, the details are still under investigation and shoreside is expected to arrive onboard to investigate in depth the circumstances of the crew member's death. With respect to the crew member's family and their current grief, we will not release his identity and additional details about his death due to the graphic details provided by crew members.
This tragedy is another sad reminder that mental health professionals are needed on board in order to provide direct support 24/7 for crew members and talk with each one about their concerns, challenges and fears. The mental health and wellbeing of the crew needs to be the main focus among the shipboard management as well.
In the wake of this tragedy, we send our deepest condolences to the family of the deceased crew member, loved ones, and his fellow crew and friends. It is always heartbreaking and disturbing to hear of the death of a fellow co-worker. With respect to this, learning about another crew member's tragic death can have a significant effect on surrounding crew members. Crew Center reminds of the importance of self-care and making sure that you reach out to talk to someone should you experience challenges upon this.