Crew Member Opens Indian Restaurant In Cozumel And You Are All Welcome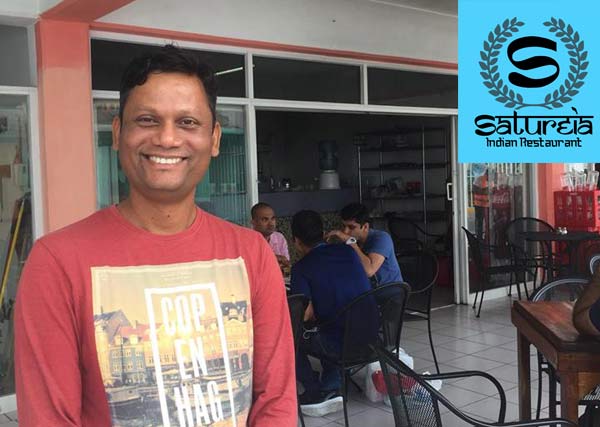 After working for several cruise lines such as P&O Cruises, Royal Caribbean and NCL, the former crew member Samuel Patole from India has finally settled down on land and open his restaurant. Located in Cozumel near Punta Langosta shopping area, next to Costa Brava Restaurant, Satureia offers authentic Indian food, great value, friendly service and amazing flavors.
The Indian Restaurant Satureia was open recently but the positive reviews about the food just pile-up.  
"I can not say enough good things about Satureia... It has, by far, some of the most delicious sauces I have ever tasted in this area. Each sauce equally delicious and the flavors are so complex and rich. I have tasted probably 20 different styles of Butter chicken, but their recipe is the best I have ever had! I also love their green coriander sauce. It is from heaven! I have to say the same for the Chicken Korma, as well. It is an amazing sauce- so rich and complex. I love to soak the sauces up with their delicious naan bread which I always get with garlic and I ask for a little coriander on the top. The Chicken Tika Masala is very good and I am a big fan of the Daal." says Jennifer Hanbury.
So next time your ship docks at Cozumel make sure to visit the Indian Restaurant Satureia. Here is the link to their menu and bellow is the location of Satureia, just 4 minutes walk from the pier. Bonn Appetite.