Cruise Line game changer app, and YES!!! It's free for all crew members!
The pioneer and unique app for all crew in ALL cruise lines to meet, social, mingle and even more…
Happiness is better shared :)
And better yet, shared with people who we feel connected to have commonalities and share similar desires.
Being on a cruise ship is a magical experience that many people all over the world dream of experiencing. Dreams are not always what we dream them to be…  The middle of the ocean can be a lonely place if you want to share cruise ship magic.
Hi, my name is Kfir Evron I lived and worked on cruise ships for over a decade. 
I know exactly how do you feel, when;
*You joined the ship for the 1st time.
*ou are onboard for a long contract.
*When you are going ashore in ports of call around the globe.
*When you meet other cruise lines at the port with you. 
*When you been transferred to another ship.
This is why I have devoted all my energy and resources into building CruiSea App.
From a deep understanding of the current lack of communication between people cruising around the world.
I want everyone at sea to have the opportunity of meeting new friends, sharing the cruise ship magic and maybe even find love.
Cruise ship magic is better shared.
You can search by a cruise line or by a specific port and start mingle with many crew members like you, reaching for a connection.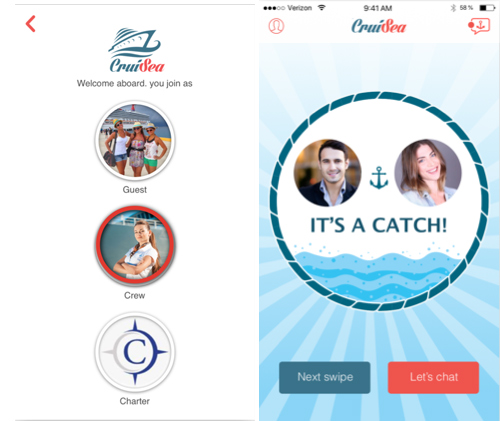 CruiSea is live and ready for you to download in the stores; www.cruisea.com