Cruise ship cancels stop in Katakolon following devastating wildfires in Greece
The German cruise line Aida Cruises was forced to alter the current Itinerary of the cruise ship AidaBlu due to the wildfires in Greece which affected several tourist destinations including the popular cruise stop Olympia, also known as Katakolon. Guests currently sailing on AidaBlu were informed yesterday that the ship will spend a day at the port of Heraklion instead of sailing to Katakolon as planned, reports Schiffe-und-kreuzfahrten.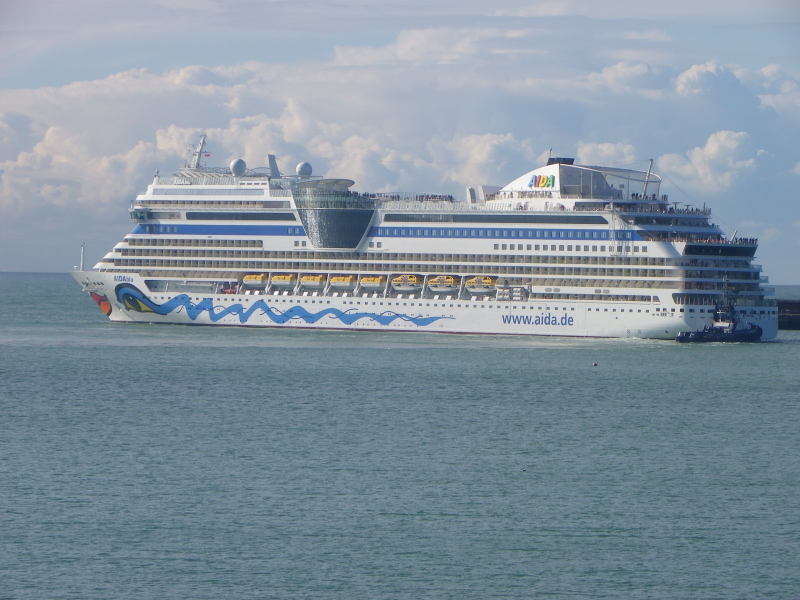 Villages were evacuated in the Peloponnese region as a blaze raged near the forest surrounding the archaeological site of the ancient Olympic Games. Greek authorities said the fire spread to Gortynia as it intensified late on Tuesday, forcing authorities to evacuate 20 villages. Regional Governor Nektarios Farmakis told state television the ancient site had been "saved for the time being", but warned the danger was "not over".
Wildfires in Greece have destroyed more than 200,000 acres of forestland reports the National Observatory of Athens' weather service Meteo, with the most affected areas on Evia and in the southern Peloponnese Peninsula.
Katakolon is a popular port of call for cruise ships. This month several major cruise liners are scheduled to arrive in Katakolon including Costa Deliziosa, Costa Luminosa, and Mein Schiff 5.