Cruise Ship Captain Faces One Year Imprisonment and 200.000 Euros Fine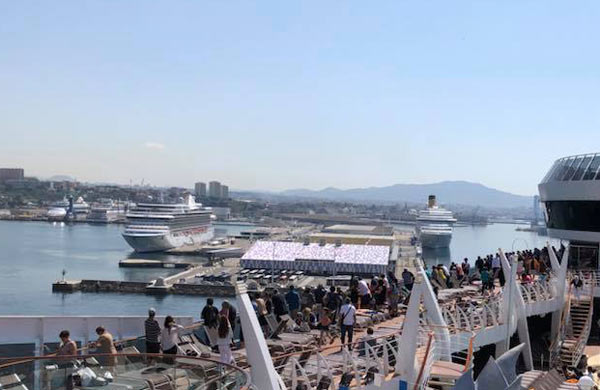 Cruise ship captain might face one year in jail and a 200,000 Euros fine if found guilty of air pollution in the port of Marseille, France. According to the French media, the P&O Cruises vessel Azura didn't comply with the European law against air pollution in the port of Marseille using heavy fuel oil with 1.68% sulfur content instead of the maximum allowed limit of 1.50%. The cruise liner was using "a fuel not respecting the concentration of sulfur" provided by European standards, announced the public prosecutor of Marseille, Xavier Tarabeux.
P&O Azura arrived at the port of Marseille on March 29, where fuel samples were taken by specialists from the control office, according to the source. When the final results have shown a high level of sulfur the ship had already left the port and authorities boarded the cruise ship at La Seyne-sur-Mer in the Var.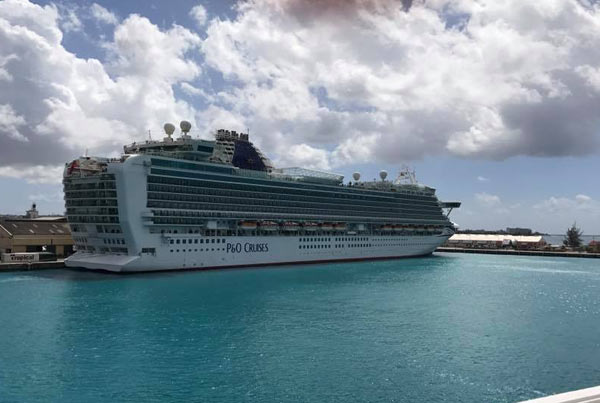 The captain was interviewed with an interpreter and admitted to having used a fuel that does not comply with the maximum sulfur regulatory concentration, said the prosecutor of Marseille.
The trial will be held on July 9, before the Criminal Court of Marseille. The British company P & O Cruises, a subsidiary of the cruise giant Carnival and owner of the flag ship, is not pursued at this stage. This is the first time a master of giant cruise liner to be prosecuted by the court for violating European air pollution standards.