Cruise Ship Crew Members Stranded at Istanbul Airport Recount Military Coup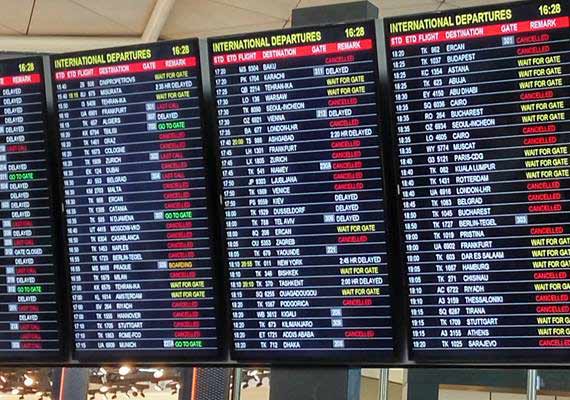 Following the military coup there was absolute chaos at Istanbul International airport. Thousands of passengers were stranded after all flights have been canceled. Among the stranded passengers were crew members working on cruise ship. Some of the stranded crew members were waiting to catch connecting flights to get back home, others to return to cruise ship for another contract. 
Here are the reports of some crew members stranded in the Kemal Ataturk airport in Istanbul. "This all happened inside the airport of Istambul, Turkey. All employees left their station, no one can give any information, we heared some blasting from the first floor of the airport, we feel the shaking of the building, no internet, sleepy, tired and hungry. There is food but no one will serve us so people are start looting food on that night." Said the crew member Rowen Amores who works as a Sous Chef at Azamara Club Cruises. Rowen is safe and has arrived in Philippines. 
Another crew member said "The board and the gate number had disappeared we then heard a lot of loud noise coming from outside of the airport, we looked outside and saw tanks and military soldiers stationed outside. There were no staff present at this time to ensure passenger safety and no security, it was up to us and the people on the outside watching the news to keep us updated. The demonstrators then managed to get into the airport as there was no security at all they then started rioting and making lots of noise around the airport scaring the passengers. We then heard lots of gun shots and that's when we heard the bombs going off, they were so loud it was like they were right outside the window. The airport shook and the passengers ran and took cover fearing for their lives."