Cruise Ship Passenger Arrested After Police Find 46 Pounds of Meth In His Luggage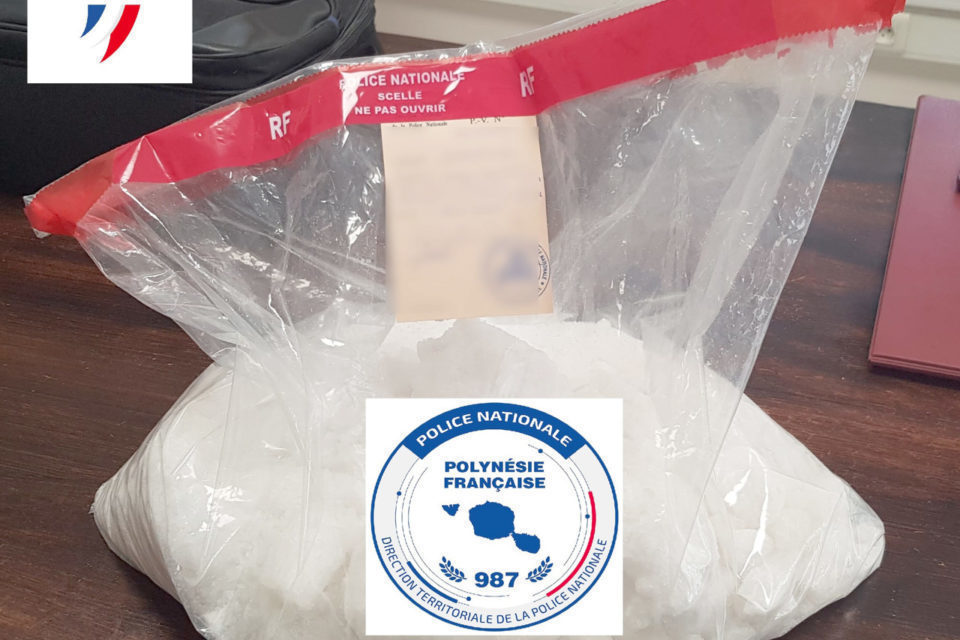 A 27-year-old man has been arrested in Raiatea, French Polynesia after the discovery of 46 pounds of methamphetamine found in his luggage. The authorities say that the passenger, who is a Tahitian national, sailing aboard the Holland America Line cruise ship MS Zuiderdam wanted to offload a suitcase when the vessel arrived in Raiatea on Thursday, March 17. When they inspected his luggage they found more than 9 pounds of the illicit drug in the suitcase. Authorities continued the search in his cabin where they found 33 pounds of methamphetamine hidden in his luggage.
During a press conference, Public Prosecutor Hervé Leroy said that the border police were checking the documents of passengers arriving on a cruise ship in transit in Raiatea, when one of the passengers, identified in the investigation as a mule, wanted to offload a suitcase in Raiatea. Checked by the authorities, his luggage contained 9 pounds of methamphetamine, and a further search revealed additional 33 pounds of ice. In French Polynesia, a gram of ice sells for more than $US 2,200, while the price in Mexico is "5 to 6 dollars per gram," said the Public Prosecutor, Hervé Leroy.
After four days in police custody, the defendant was processed to the prosecution yesterday morning. According to investigators, the drugs were loaded by the mule in the United States.
This is a record amount of the illicit drug seized in French Polynesia worth about US$50 million. The man who has been transferred to Papeete for further questioning, faces a jail sentence of up to 10 years.
Methamphetamine has been a source of great concern to the public authorities in recent years. Various indicators suggest that trafficking has intensified and consumption has spread among the population: ice is now the most widely used drug in French Polynesia after cannabis.