Crystal Cruises Unveils Expansion Plans with Four New Ships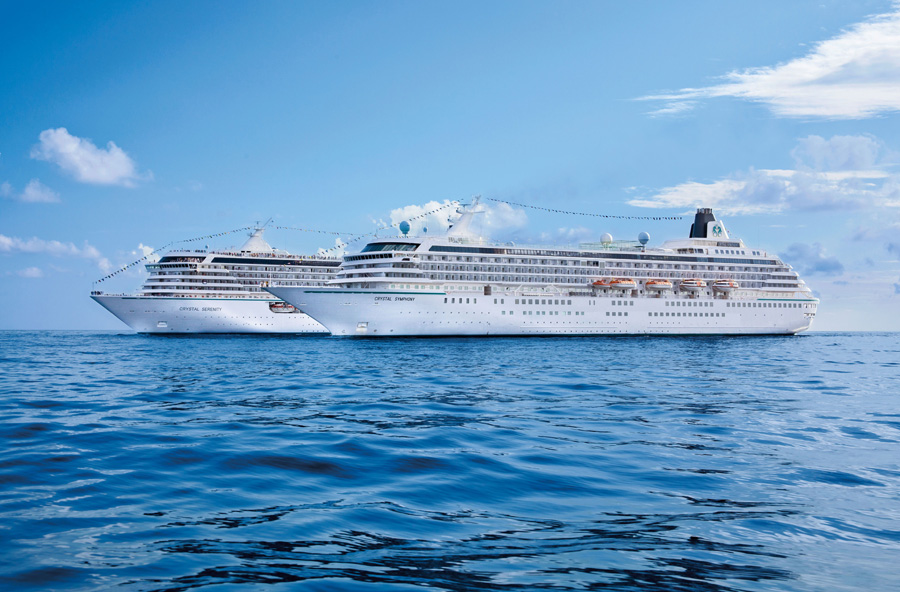 Cristina Levis, CEO of the Abercrombie & Kent Travel Group (A&K Travel Group), revealed that Crystal Cruises is set to embark on a remarkable expansion. The luxury cruise brand is currently in talks with advisors, lenders, and credit agents to finalize a memorandum of agreement with two esteemed European shipbuilders. The ambitious plan includes the construction of four new vessels, as well as two new expedition ships, marking a significant milestone in the company's history.
Levis expressed her pride in Crystal Cruises' accomplishments since the A&K Travel Group took over the brand, which included the successful relaunch of Crystal Serenity and Crystal Symphony within a year of their acquisition.
This major development comes after the Abercrombie & Kent Travel Group acquired the Crystal cruise brand, along with the two iconic luxury ships, Crystal Symphony and Crystal Serenity. With this new expansion plan, Crystal Cruises aims to increase its fleet to a total of six cruise ships.
While the construction of the four new ships has not been officially ordered, Crystal Cruises is currently collaborating with two prominent European shipbuilders to finalize letters of intent. These agreements will pave the way for the construction of two expedition cruise ships and two ocean-going cruise ships, each playing a unique role in the company's diverse offerings.
The expedition cruise ships are envisioned to accommodate around 220 guests and will be specially designed for cruising in polar regions. These vessels are expected to enhance the brand's exploration capabilities and offer passengers unforgettable experiences in some of the world's most remote destinations.
On the other hand, the classic cruise ships will be a magnificent evolution of Crystal Serenity and Crystal Symphony, both of which have left an indelible mark on the luxury cruise industry. These new classic ships will continue Crystal Cruises' legacy providing unparalleled luxury, comfort, and world-class amenities to its discerning guests.
While the specifics of the European shipyards involved in the new builds have not been disclosed, the Italian shipyard group Fincantieri in Trieste seems to have already established contact with the A&K Travel Group. Fincantieri could potentially handle the construction of the classic cruise ships, while the order for the expedition cruise ships might be entrusted to the renowned Vard shipyard group from Norway. Additionally, the esteemed Meyer Werft Papenburg has been identified as a potential candidate with available capacity to construct further Crystal luxury cruise ships from 2024 to 2029.