European Court Rejects Appeal of Costa Concordia Captain
The European Court of Human Rights in Strasbourg rejected the appeal against the 16-year sentence for the Costa Concordia Captain Francesco Schettino. "No violation of rights and freedoms is found," claims the court.
"The Court judges, in the light of all the elements in its possession, that the facts reported do not reveal any apparent violation of rights and freedoms ", ruled the Strasbourg Court. The appeal to the European court was presented in January 2018, after the Genoa Court of Appeal rejected the request for a review of the trial.
The lawyer Saverio Senese, who has represented Schettino in court argued that the sentences of the Italian courts were partly influenced by Schettino's media exposure. Judge Alena Polackova is of a different opinion and did not find any violation of his human rights in the man's legal case.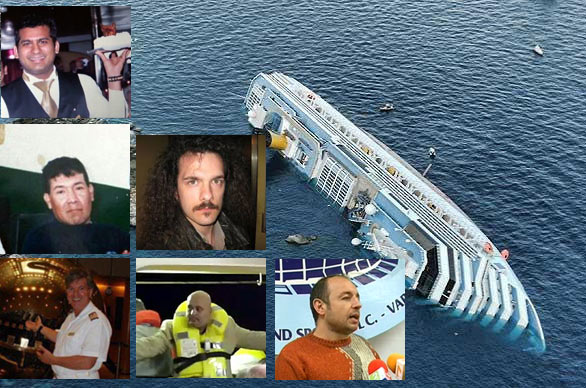 The Strasbourg decision, according to documents, dates back to January 13, 2022, one day after the 10th anniversary of the tragedy, but the sentence was delivered to the former captain's lawyer only at the beginning of July and after a reminder from his lawyers. The Sienese lawyer asked the European Court for explanations, asking for "the details of the registered letter and the personal details of who would have collected it, on behalf and in the name of the undersigned, since I have not received any letter dated 20 January 2022".
The lawyer announces his intention to expose the case to the prosecutor, while the defense is still awaiting the decision of the Supreme Court on the appeal presented. Schettino tried for multiple manslaughters, negligent injuries, shipwreck, and abandonment of ship is at the Roman prison of Rebibbia, where he benefits from permits for free exit.
10 years have passed since the tragedy of the Costa Concordia, in which 32 passengers and crew lost their lives due to the sinking of the cruise ship off the island of Giglio.