Family and Friends Say Final Farewell to Carnival Horizon Cast Member Alicia Darling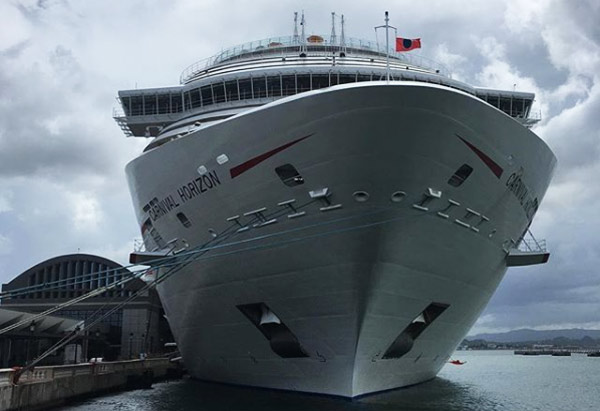 Hundreds of friends, relatives, and colleagues expressed their heartfelt condolences to Darling family and Dermot Doyle for the sudden loss of Alicia Darling. Alicia passed away on January 5, 2019, on the cruise ship Carnival Horizon. She was super-talented dancer of Playlist Productions team who boarded Horizon in October 2018.
Alicia husband, Dermot Doyle, who is working as Entertainment Director at Carnival Cruise Line, posted this beautiful tribute:
''Today, it is with broken hearts that we, Dermot Doyle, Lidia and Mike Darling, must announce the passing of Alicia Darling, my beautiful wife and beloved daughter of Lidia and Michael, on January 5, 2019.
She had a special gift of being able to sense the needs of those around her, and she could touch that person's heart in such a way to bring out joy and happiness. She would always put the needs of others ahead of her own and would ask nothing in return. She gave us all so much of her love, without exemption or reservation.
With artistic flair, she loved being a performer, the stage was her home. She worked tirelessly at her craft, holding herself accountable to the highest of expectations, to offer her audiences the most amount of joy.
We have received an immense amount of love and support from near and far. We would like to thank everyone for your thoughts, messages and love - it is a testament of how much she is loved. Our friends and family at Carnival have given us any and all resources to help us through this time, and we truly thank you.
To Alicia's friends, old and new, near and far, to our Carnival family throughout the world, and to all her family, we can only offer this - Alicia loved you all, each and every one. She is in God's hands now, she has taken her place with the Angels. If you listen with your heart, you will always hear her...''
Messages of condolences continue to pour in for Alicia Darling and her family with her colleagues and friends from all around the world offering their prayers and words of comfort. Rest in Peace Alicia you will always be a part of our Carnival family.