Filipino Crew Member Dies After Fall From Viking Mars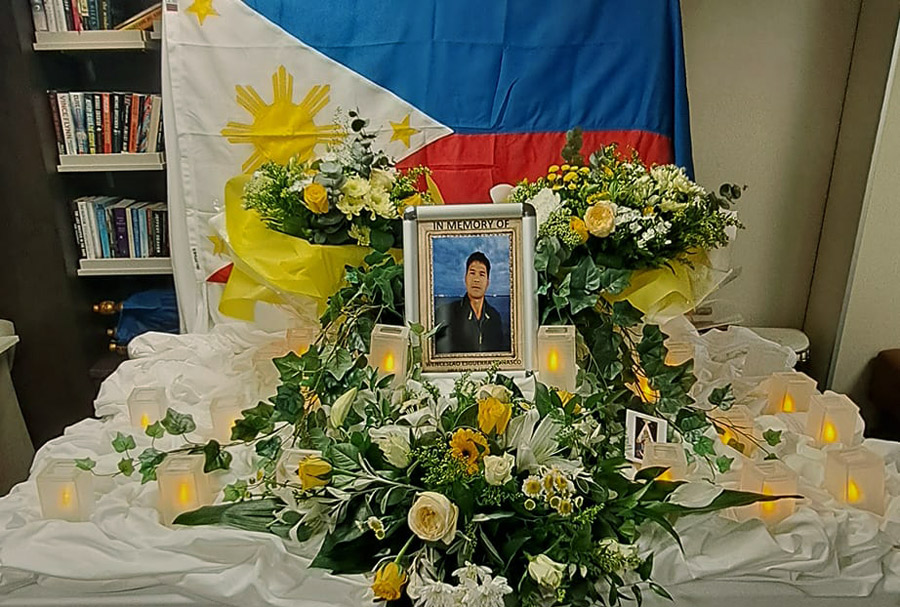 The Viking crew community is mourning the tragic passing of a crew member aboard the cruise ship Viking Mars. Regrettably, a crew member lost his life subsequent to a fall from the cruise ship while docked at the Port of Cromarty Firth in Scotland on Friday.
The crew member in his 40s, who was a part of the Viking Mars team, was transported to Aberdeen Royal Infirmary by air ambulance in Invergordon. Law enforcement authorities from Police Scotland have confirmed the incident, reporting that the man had fallen overboard from the cruise ship at approximately 11 a.m. on Friday. In response, a swift deployment of resources including ambulances, a helicopter, and a trauma team was dispatched to the location to provide assistance and medical attention.
Despite the best efforts of medical personnel, the crew member succumbed to his injuries a few hours subsequent to the incident. This saddening outcome was communicated by a spokesperson from the police.
Based on information from our source, the deceased crew member is a Filipino national who had been fulfilling the role of Seaman / Fireman on board the vessel. In a tribute to the crew member, a special commemoration was organized on the vessel allowing his colleagues to bid a final farewell and express their deepest condolences.
Our source said that the crew member fell when securing the gangway from deck 2 and hit the pier side.
Sincerest condolences to the family of the Viking Mars departed crew member, and to the entire Viking crew community. pic.twitter.com/2buSxEVwQ3

— Crew Center (@CrewCenter) August 21, 2023
In an official statement, Viking expressed their sorrow over the loss: "With heavy hearts, we verify the unfortunate passing of a crew member as a result of an incident in Scotland on 18 August. We extend our sincerest sympathies to the family of the crew member and are actively providing them with the necessary support during this exceedingly difficult time. The safety and well-being of our crew and guests remain our utmost priority. We are collaborating closely with local authorities to ascertain the circumstances surrounding this incident."
In these times of deep sorrow, our hearts extend our sincerest condolences and sympathy to the family of the Viking Mars departed crew member, as well as to the entire Viking crew community.