Fire breaks out on MSC Lirica - Crew transferred ashore as a precaution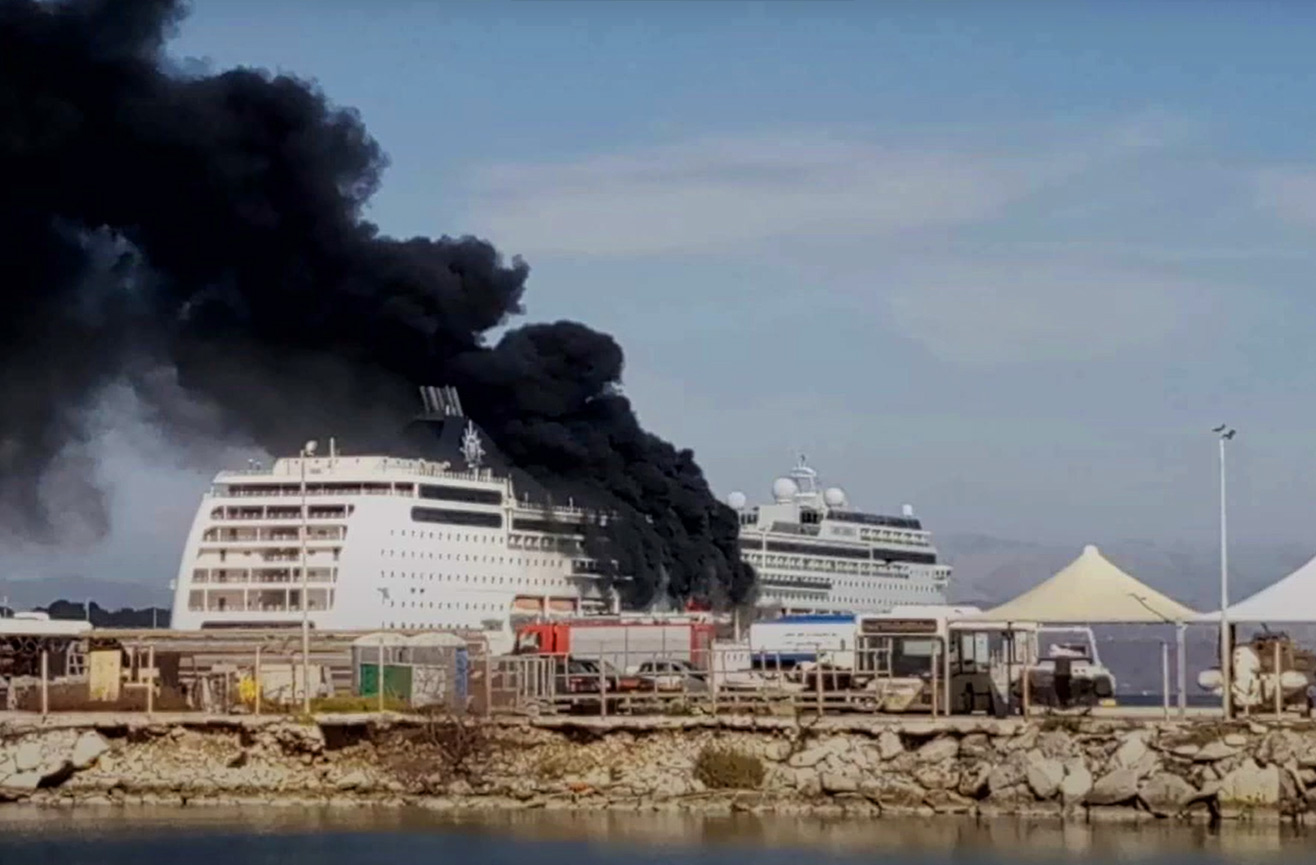 A fire has broken out on the cruise ship MSC Lirica today in the port of Corfu, Greece. Plumes of black smoke and flames were seen rising out of the cruise ship, which has been moored in Corfu since January 30. MSC Cruises reported that there are no crew injuries on the MSC Lirica. Firefighters and Coast Guard boats rushed to the scene to help put out the fire. 
MSC Cruises has released a statement saying that that the fire started in an empty lifeboat on deck 6 starboard side.
 "A fire on board MSC Lirica, which seems to have originated in an empty lifeboat on deck 6, was reported to the emergency services earlier today in Corfu where the ship is currently in warm layup. No injuries were reported among the 51 crew who were on board the ship at the time of the incident. A full incident response operation is currently underway with the support of the local emergency services."
From the video below you can see one of the lifeboats on the starboard side engulfed in flames.
The latest update is that MSC Cruises decided to transfer all crew to a hotel tonight as a precaution measure.
Emergency teams intervened to contain the flames at first and subsequently joined the firefighters.  Fire Department Chief said that after the fast response by the Coast Guard and the Fire Brigades, the fire was put under partial control, 
Skai Greece reported that the fire started at around 3:30 in the afternoon, in which several lifeboats and parts of the ship's mid-section were badly damaged. The Fire Brigade and the Coast Guard immediately responded to the scene with three tug boats, as well as an open-type ship, where fire trucks boarded in order to approach the cruise ship by sea. Help also came from firefighting boat, while there was assistance from the Civil Protection unit as well.