Fred. Olsen passengers and crew raise money for charity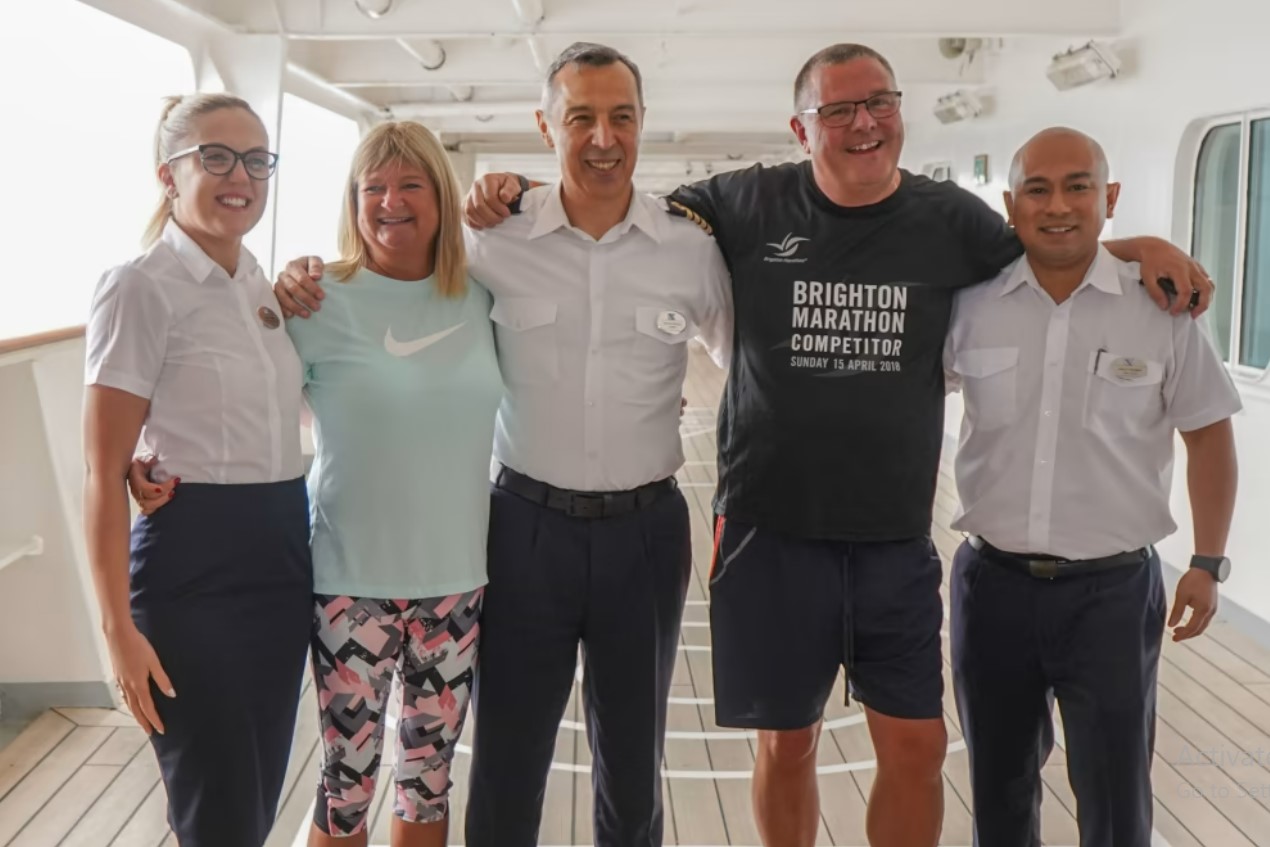 Passengers and crew aboard a Fred. Olsen cruise ship collectively covered a staggering distance of 34,849 miles, raising £6,618 in support of the Royal National Lifeboat Institution (RNLI). This remarkable endeavor was inspired by the cruise line's iconic 'Around the World in 80 Days' voyage.
The initiative was inspired by a couple aboard the cruise ship Borealis who set an ambitious goal of completing ten marathons each, all in the name of supporting the RNLI. Seizing the opportunity, Fred. Olsen Cruise Lines extended the challenge to fellow passengers and crew members, urging them to partake in activities such as walking, running, cycling, swimming, and more, with the aim of collectively traversing the 30,828 miles of the planned cruise route. The clock was set to tick down to the conclusion of the voyage in May.
Steering the campaign was Sammie Firbanks, the entertainment manager of Borealis, who skillfully orchestrated the initiative. Firbanks lauded the participants, stating, "Our guests and crew accomplished a truly remarkable feat, surpassing the initial target by journeying an astonishing 34,849 miles."
The project was infused with a profound sense of unity, magnified by Fred. Olsen Cruise Lines' long-standing partnership with the RNLI spanning over five decades.
Contributors of all ages engaged in various activities to rack up mileage: passengers took part in sponsored laps around the ship's deck and diligently logged the distances covered during port excursions, while the crew united for sponsored relay races in the ship's pool.
Jayne George, RNLI's fundraising director, emphasized the indispensable role of such fundraising endeavors, underscoring how the raised funds power essential beach and lifeboat station rescue operations.
Echoing the fictional journey of explorer Phileas Fogg, the cruise itinerary spanned a captivating array of destinations including Europe, Egypt, India, Singapore, Japan, Hawaii, Mexico, Costa Rica, Colombia, and the Caribbean.
In conclusion, the Fred. Olsen Cruise Lines' extraordinary collective effort showcased the unwavering dedication of passengers and crew in championing a charitable cause. This endeavor not only highlighted unity but also underscored the enduring partnership between the cruise line and the RNLI, ultimately bolstering the organization's life-saving mission.