Historic Cruise Ship Completes Final Voyage - Contracts for 220 crew members terminated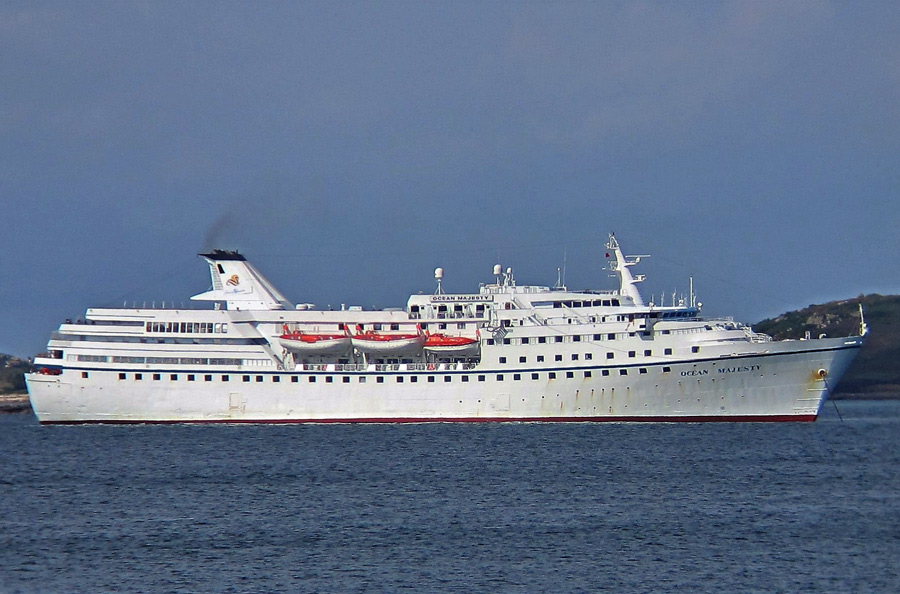 The Ocean Majesty, one of the most enduring vessels in the cruise industry, concluded what is likely to be its last passenger cruise on August 7, 2023, in Hamburg. The reputable German website cruisetricks.de, has revealed that the classic cruise ship is being retired from service, at least for the time being. The Ocean Majesty had been operated by Hansa Touristik for a decade before the journey's end.
On the evening of August 7, 2023, the Ocean Majesty bid farewell to the port of Hamburg, its future cast into uncertainty, following its morning disembarkation of passengers from a Greenland voyage. Reports suggest that the contracts for the approximately 220 crew members were abruptly terminated just prior to this event.
Germany's "Bild" newspaper has speculated that the Ocean Majesty may soon be repurposed as a floating refugee accommodation, stationed in Amsterdam. However, despite inquiries, both Hansa Touristik and the Greek shipowner Majesty International Cruises have refrained from providing official statements or confirming the ship's departure from its cruise ship role or its potential transformation into a refugee shelter. 
The Ocean Majesty made headlines in June 2022 due to significant safety deficiencies that resulted in its temporary detention by Swedish authorities. The cruise scheduled for that time had to be canceled as a result. These problems were largely attributed to the vessel's extended period of inactivity from March 2020 to April 2022.
Following a hiatus by the pandemic and a subsequent shipyard stay in Greece, the Ocean Majesty returned to service on May 8, 2022, under the banner of Hansa Touristik, departing from its homeport Bremerhaven, Germany.
Originally constructed in 1966 as the Juan March in Valencia, the Ocean Majesty initially operated as a ro-ro ferry, ferrying passengers between mainland Spain and the Balearic Islands. Its trajectory then led it to serve as a liner traversing the eastern Mediterranean under monikers such as Sol Christina and Kypros Star until 1989. Greece's Majestic International Cruises acquired the vessel that year and transformed it into a 535-passenger cruise ship. This transformation marked the vessel's adoption of its current name, Ocean Majesty, as it commenced operations for Majesty International Cruises.
Having spent over five decades navigating the seas, the Ocean Majesty holds a significant place in maritime history. Its possible transformation into a refugee shelter underscores the evolving roles that such storied vessels can play beyond their original purpose. The Ocean Majesty's journey from its maiden voyages to its potential new endeavor is a testament to the enduring spirit of maritime exploration and adaptation.