Holland America Line Group To Use 8 Cruise Ships To Repatriate Crew Home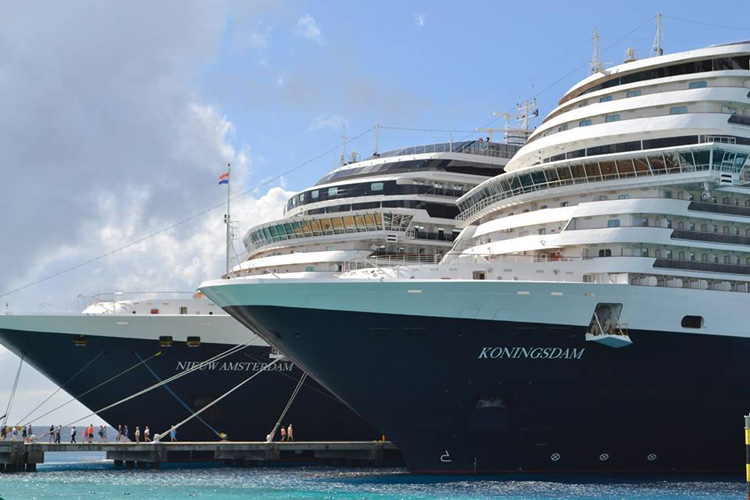 Holland America Line Group is in process of creating a plan to sail repatriation voyages to return thousands of crew members home to Europe, Asia, South America and the Caribbean. In order to put this plan in action, there are multiple challenges to consider including the individual destination of each crew member, U.S. regulations and home countries restrictions and requirements, the ILI status of each ship, the health and well-being of all the crew, as well as the health precautions associated with the transfer from ship-to-ship. The company is finalizing the first phase of the plan for the ships that are not under quarantine.
Holland America Line Group plans to use 8 cruise ships in order to bring back the crew across the world. This includes four Princess cruise ships (Caribbean Princess, Regal Princess, Crown Princess and Island Princess), three HAL ships (Veendam, Volendam and Nieuw Amsterdam) and Seabourn Quest.
These cruise ships will set sail to the following destinations:
- Regal Princess will be sailing to Southampton and Rotterdam to repatriate team members from Europe for all Holland America Line Group ships.
- Crown and Island Princess will be departing for Asia to repatriate Filipino, Indonesian, Indian, and South African crew members from Princess ships.
- Veendam, Volendam and Nieuw Amsterdam will sail to Asia to repatriate all Holland America Line team members to Philipines, Indonesia, India and South Africa.
- Caribbean Princess will sail to the Caribbean and South American ports to repatriate crew members from all Holland America Group ships.
- Seabourn Quest will sail to Europe to repatriate teammates on Quest and Odyssey who are from Europe.