Inside Crew Cabins on Cruise Ship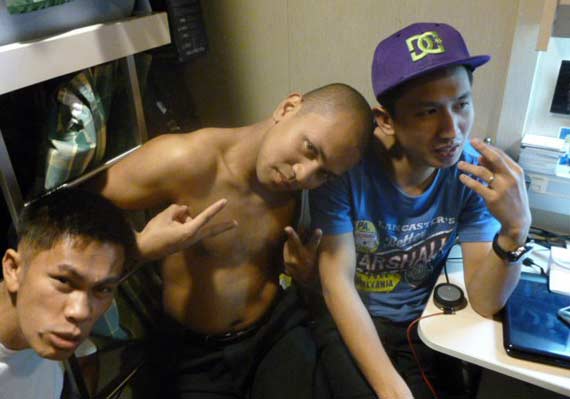 Unlike guest staterooms, crew cabins are pretty small and usually located on deck 0, or below the sea level – deck A and B. Most of the crew cabins don't have portholes (windows) – this luxury is reserved for some staff and officers – so for first-time crew members this might be a little confusing. You will have a hard time determining if it is day or night. Depending on your position or department, cabins are shared between 2-4 people. Only officers and middle management have single bed cabins, and as we mentioned before they also have portholes.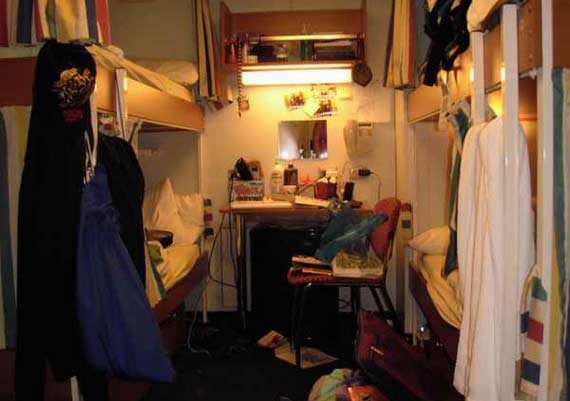 Standard crew cabins have:
- Beds (usually bunk beds).
- Toilet/shower cubicle (some of the ships share one bathroom between two cabins, or the older ships have common shower areas for female or male crew).
- Small to medium wardrobe cabinet.
- Writing desk with drawers.
- Phone.
- TV and DVD/VCR player.
- Small refrigerators (rarely, but some crew cabins have them).
- Chairs (usually one or two).
- Safe boxes.
- Mirror.
You need to keep the cabin clean and tidy because you share it with different people from different cultures. Also, there are cabin inspections from time to time in order to make sure that you are living within the rules laid down by the cruise company.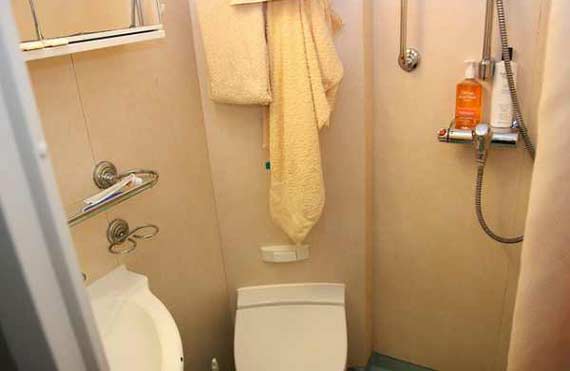 There is a range of crew facilities including bars, open deck area, gym, laundry, crew mess, staff mess, officers mess, disco, accommodation, recreation area, pool, and some even sauna, especially for the crew.
Press here to take a look inside other cruise ship crew areas.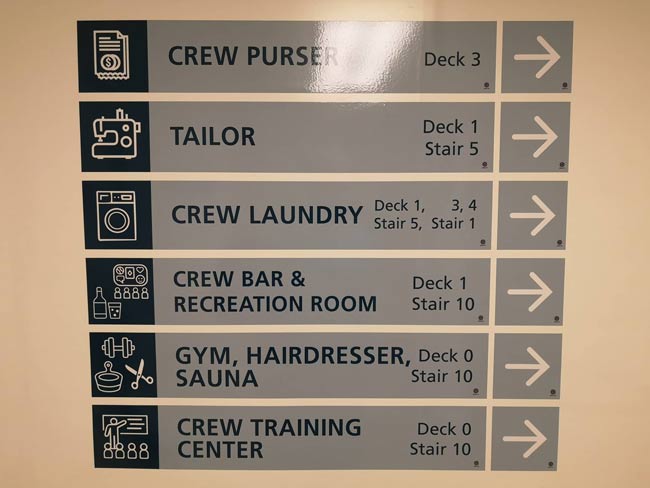 Take a look at MSC Meraviglia Crew Cabins