Letter from Myanmar Crew to the Cruise Lines – Don't leave us in this storm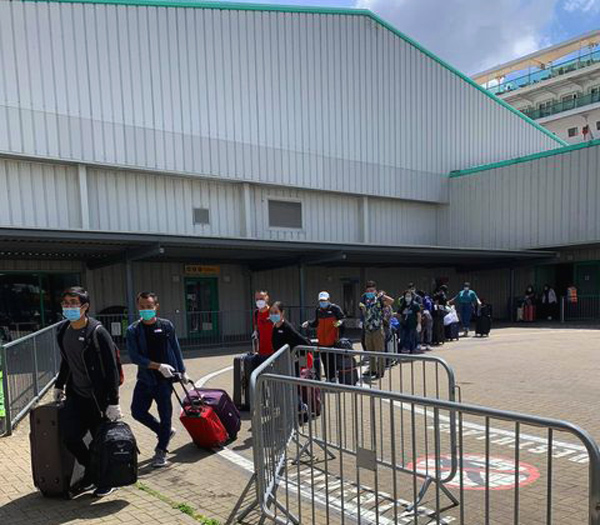 Like many nations struggling with the Covid-19 pandemic, Myanmar faces additional destabilizing risks from the military coup. Cruise ship crew members from this country shared their concerns about the current situation and worries that this might affect their next sign-on date. In hopes that the cruise lines will not forget them they sent an open letter voicing their concerns. Myanmar crew pointed out that the unemployment situation in the country is critical and their only option is to return back to work for the cruise lines. The following letter was sent to Crew Center by crew members from Royal Caribbean and Carnival, however, due to limited internet access in this country, they are voicing for all crew in Myanmar.
"I'm writing this massage together with my friends working for Royal Caribbean and Celebrity Cruises and I'm from Carnival Cruise Line. Here the Military has cut off the mobile data internet connection and only some fiber wifi we can connect. So most of the civilians cannot connect to the internet in my country. So this message is not only for us it also represents all the crew members from Myanmar from different cruise lines who are facing the same situation like us as well.
On behalf of all cruise ship crew members from Myanmar, we would like to share this message about the current situations in my country. As everyone knows the political situation in Myanmar is so bad and we are all worrying that this could affect to sign-on process for our crew members. Because the last couple of months we got LOE (Letter of Employment) and later it disappeared from the system. So we thought this happen because of the current situation in our country. As you all know our crew members were hit hard by the Covid-19 pandemic and we don't find the job since we disembark from our ship and the same time we are suffering from a military coup. 
We couldn't find any job here in this situation and we are really waiting to go back to our work more than others. Some of the crew from Myanmar can still can join to their ship, like the ones working on cargo ships. So we have way to join to the ship but we don't have LOE to go back to work. In these difficult times we understand the situation of our cruise industry and all the ship cannot sail again in the same time. But if the cruise ships are start sailing in the near future, we would like to request not to leave our Myanmar crew members because of the situation in our country.
Our only hope and wish is to go back to our work like other countries crew members. We plea to get support from our respective cruise line and we need your help in any possible way to call us back to our work.
Please stand with our Myanmar crew members and when the cruise lines are returning to sailing as normal we are eager to work. We all worry that we couldn't have LOE because of our country situation. At this time, we really need our leaders, management teams, and our RCCL family, CCL family member's support, whatever is possible. Please hear our voices and stand with us, please don't leave us in this storm."