Man Overboard On Wonder of the Seas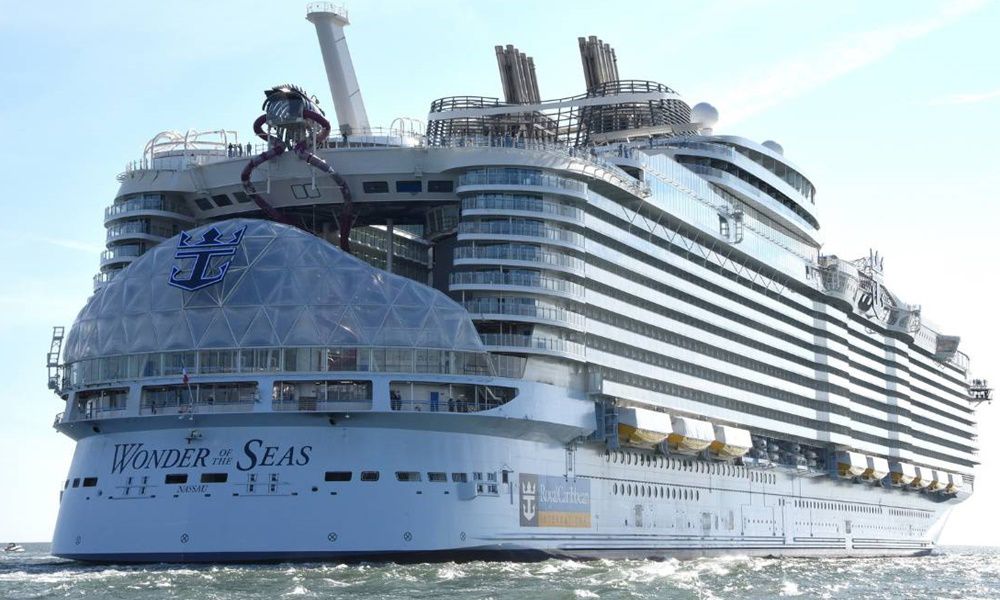 After rerouting due to Hurricane Idalia, the cruise ship Wonder of the Seas encountered further deviation from its planned course on Tuesday evening due to an incident involving a person falling overboard. At approximately 7:55 p.m., an announcement was made aboard the ship, notifying passengers that an individual had fallen or jumped into the sea.
Cruise Radio said that passengers on the Wonder of the Seas reported the captain's announcement of a search operation followed by Oscar call, signifying a man overboard situation according to Royal Caribbean's protocol. The vessel altered its course southward and promptly deployed a rescue craft to initiate a search for the missing person.
The cruise ship promptly reversed course and returned to the location of the man overboard incident. The crew initiated a search and rescue operation and rescue craft was launched in an attempt to locate the missing person.
However, the search was complicated by the darkness of the night. The Wonder of the Seas conducted circular sweeps south of the port of Santiago de Cuba during the evening. After several hours, the Coast Guard continued the search and rescue operation, and the Wonder of the Seas resumed its scheduled route.
Initial reports indicate that an individual had jumped from deck 11 into the sea. Royal Caribbean International will be conducting a thorough investigation into the incident utilizing video footage and testimony from passengers. The outcome of Tuesday evening's search and rescue operation remains undisclosed.
Wonder of the Seas is navigating at a speed of 22 knots along a westerly course. After its initial port of call at Coco Cay in the Bahamas, the ship has been compelled to alter its route to evade Hurricane Idalia. Consequently, the island of Roatan has been removed from the itinerary. The incident of the person overboard and the rescue operation in the Caribbean Sea have resulted in a time setback for the Wonder of the Seas. As per the current status, the ship is expected to reach its next destination, Cozumel in Mexico, on Thursday morning.