Marella Voyager Starts Its Inaugural Cruise Season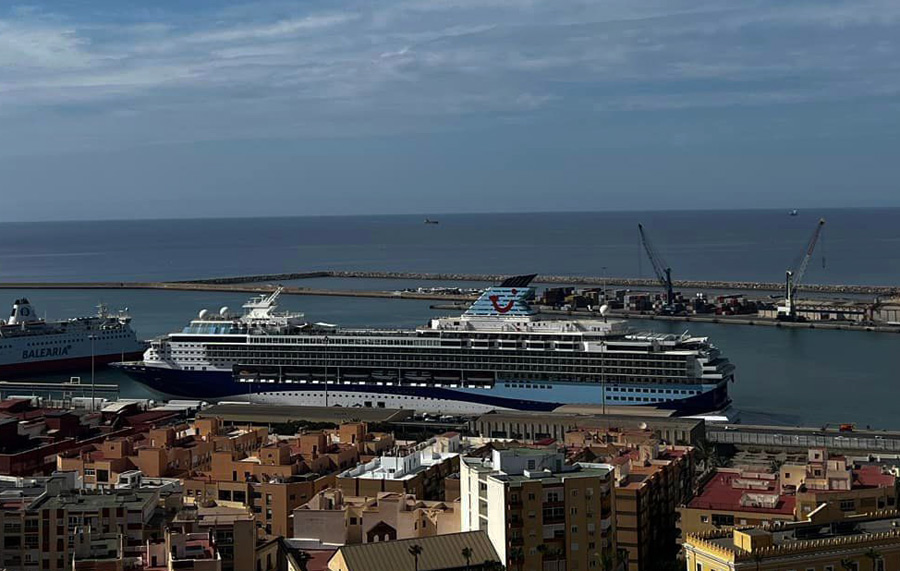 The cruise industry is excited as the former Mein Schiff Herz makes its grand return to the seas, this time under the name Marella Voyager. Operated by Marella Cruises, the renowned British cruise line belonging to the TUI Group, the vessel embarked on its inaugural voyage from the port of Palma de Mallorca on Saturday, 3rd June. This marks the first official voyage for Marella Cruises, with the ship undergoing notable changes and sporting the brand's distinctive hull livery.
Embarking from Palma de Mallorca this Sunday, the first cruise will take guests on a captivating journey through the Western Mediterranean. Stops along the way include the charming town of Ajaccio in Corsica, the eternal city of Civitavecchia (Rome), the enchanting coastal city of Livorno (Pisa/Florence), the picturesque Saint Raphael, and the vibrant city of Barcelona. This enticing itinerary offers a blend of cultural exploration, historical marvels, and breathtaking coastal scenery, ensuring an unforgettable holiday experience for passengers.
Throughout the summer season, the Marella Voyager will continue to operate week-long cruises in the Western Mediterranean, delighting passengers with its luxurious amenities and captivating destinations until the end of October 2023. As the seasons change, the ship will set its course for the southern Caribbean, specifically Barbados, for the 2023/24 winter season. Passengers will have the opportunity to soak up the sun and enjoy the tropical beauty of the Caribbean islands while indulging in the unparalleled comforts and services provided by Marella Cruises.
Originally known as the Mercury, the ship was delivered to Celebrity Cruises in 1997, before transitioning into its new role with Marella Cruises. Stepping on board, guests will be greeted with a refreshed interior, complete with a vibrant ambiance that reflects Marella Cruises' signature style. Notably, the onboard language has been standardized to English, catering to the predominantly English-speaking clientele that the brand attracts.
The Marella Voyager boasts a capacity of 952 staterooms, ensuring ample accommodation for guests. With 16 restaurants and 10 bars, passengers will be treated to a wide range of culinary options and refreshing beverages throughout their journey. From delectable gourmet cuisine to casual dining experiences, there is something to suit every palate and preference.
Measuring an impressive 264 meters in length and 32 meters in width, the Marella Voyager stands as a testament to maritime engineering and design excellence. Originally delivered by Meyer Werft in 1997, the ship had a distinguished 14-year tenure with Celebrity Cruises before finding a new home with TUI Cruises in 2011. Operating under the name Mein Schiff 2, the vessel underwent a subsequent name change, becoming Mein Schiff Herz, which it carried until April of this year.