Medal for Civil Valor Petition for Costa Concordia crew member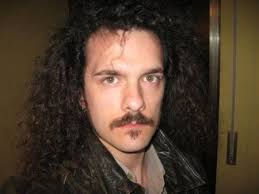 Teacher from Italy launched petition for awarding Costa Concordia crew member Giuseppe Girolamo medal for civil valor. The 30-year-old musician Giuseppe Girolamo was among 32 victims of Costa Concordia 
When he was ordered to abandon the ship , leaning to one side and a part of the life boats were not usable. Giuseppe did not think twice about sacrificing his own life for saveing a child, giving his place in a lifeboat. His body was found more than two months later, on March 22 2012.
In October 2014 a teacher, Antonio Nisita, launched on the website Change.org a petition to award the extreme courage of the young man with the medal for civil valor.
In the petition, Antonio Nisita says that the silent hero Giuseppe Girolamo needs to be recognized for his courage  unlike the former captain of Costa Concordia, Francesco Schettino - sentenced in first instance to 16 years for the disaster and abandoning ship - signing autographs for his book and takeing  part in public events, including a seminar organized for panic management at the University La Sapienza in Rome.
The teacher who launched the the petition – managed to collect 110,218 signatures - to pay tribute to Giuseppe medal for civil valor. He stresses the need to give young people positive values , such as solidarity, selflessness, brotherhood among human beings, of which the young man is a example.
You can CLICK HERE to sign the petition
Concordia victims and heroes will always live in our hearts. Rest in Peace.