Mein Schiff Crew Tested With The Latest 15-minute COVID-19 Test Kit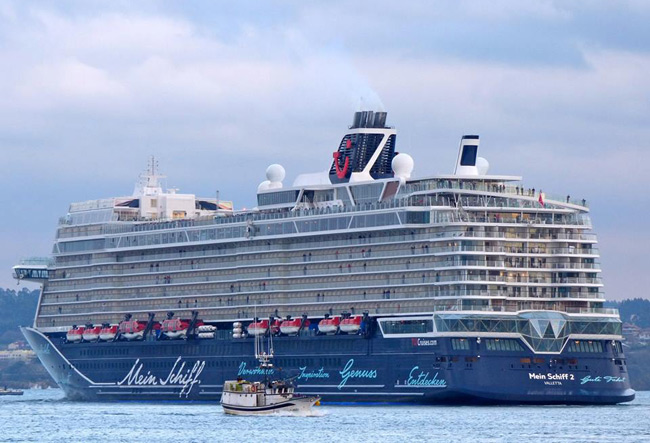 About 100 out of 800 crew members of the TUI Cruises ship Mein Schiff 2, were tested on Friday using the latest COVID-19 Antigen Rapid Test, reports the German Bild.  According to the newspaper the crew was tested for coronavirus in the open-air laboratory using the latest test kits "MEDsan SARS-CoV-2 Antigen Rapid Test" developed by the Hamburg based company MedSan. The tests were carried out at the cruise terminal in Steinwerder, in front of a vehicle named "Corona-Mobil" under the strict supervision of the port administration HPA, and ship's doctor.
What is interesting about the latest test kits is that they deliver reliable test results in just 15 to 20 minutes. The advantage of the test technology is that evaluation of the saliva samples is done directly on-site without long lab analysis. Tui Cruises said the rest of the crew were also tested on Friday with the standard PCR swab tests which need 6-48 hours for results. MEDSan test kits have been extensively and successfully tested in clinics around Germany, and the use of the test kit in the USA awaits approval.
The latest rapid test would be a game-changer for the cruise industry and could accelerate the restart of the cruises. This also is rising hopes that soon airlines will be able to test passengers just before boarding, theatres could test visitors, and restaurants could regularly test employees.