NCL's next cruise ship to be named Norwegian Viva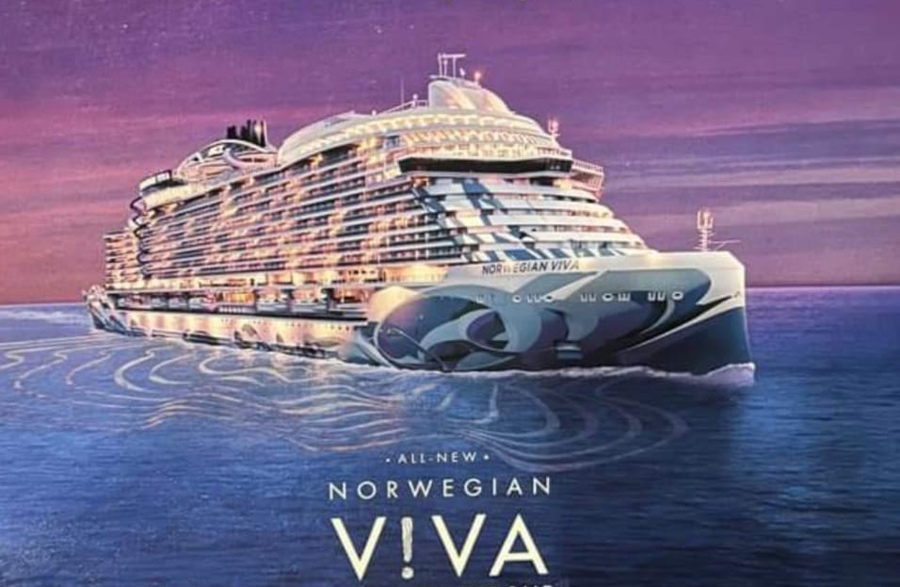 Norwegian Cruise Line next Prima-class ship set to be delivered by Fincantieri shipyards in 2023 will be named Norwegian Viva. The vessel is the second of six NCL's Prima-class ships that will eventually join the cruise line by 2027.
The Norwegian Viva will launch in June 2023, and during the inaugural summer season, the ship will sail to Northern Europe from London to Reykjavik, as well as Mediterranean cruises from Lisbon to Rome. Later that year, the ship will reposition and start sailing Eastern Caribbean cruises from San Juan, Puerto Rico.
World-class architects who helped design Norwegian Prima including Rockwell Group, SMC Design and Miami-based Studio Dado, also have returned to influence the aesthetic of various restaurants, staterooms and public areas.
"Norwegian Viva, the second of six Prima Class vessels being built with us, reinforces the great collaboration between Norwegian Cruise Line and Fincantieri," said Luigi Matarazzo, General Manager Merchant Ships Division at Fincantieri. "We were extremely satisfied that Norwegian Prima, the first of the new class, earned record-breaking bookings and we are excited to see how Norwegian Viva will live up to her sister ship. As we proved our resilience during these challenging times, this announcement represents another testament to Fincantieri´s global leadership role in the cruise sector."
After completing the Breakaway-class, Norwegian Cruise Line took on a new challenge aiming high with the new construction class. The first cruise ship of the new class with 142. 500 Gross Tonnage, Norwegian Prima will start cruising in August this year.
The project was originally announced as the Leonardo-Class with four cruise ships of the new class, but two more ships of the series were ordered in 2018. In the case of the new Prima Class, it is planned that the ships will be put into service each year. Thus there will be new cruise ships joining the Norwegian Cruise Line fleet in 2022, 2023, 2024, 2025, 2026 and 2027 respectively.