New Chinese concessioner opens its first duty free store on cruise ship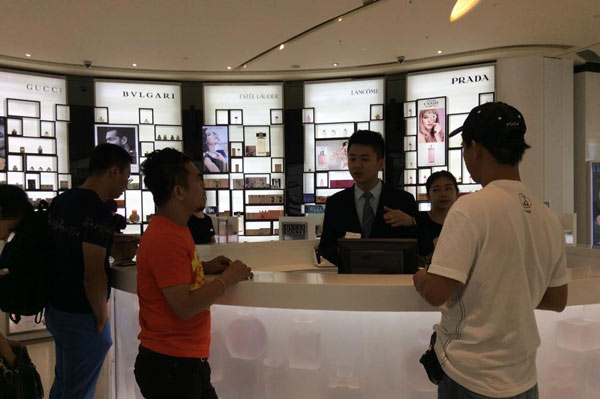 A new player in the international duty-free market has just started to operate its first stores on the Costa Cruises ship, Costa Atlantica. After some fierce competition from many international duty-free companies back in July this year, China Duty Free Group CDFG has won the tender launched by Carnival Corporation for operating retail shops on Costa Atlantica. This contract is an important breakthrough for the new concessioner, opening the market for the first time on an international cruise ship.
The grand opening of the onboard shops was on 30 November, and the new concessionaire has already plans for future development in the cruise channel. With the growth of the International Cruise Market in China, CDFG will look to take any development opportunities in the Chinese cruise retail channel and develop a domestic cruise infrastructure and supply chain. China Duty Free Group added onboard retail is expected to become a critical revenue source for cruise operators in China.
CDFG's shops onboard Costa Atlantica will offer wines & spirits section, perfume & cosmetics area; a boutique accessories zone; a tobacco, a food offer; and a 400square meters specialty store. Over 2,500 products are currently on offer, ranging from accessories to watches, skincare to high-end tobacco and alcohol.