Norwegian Cruise Line Head Mixologist Wins Diageo Bartender Award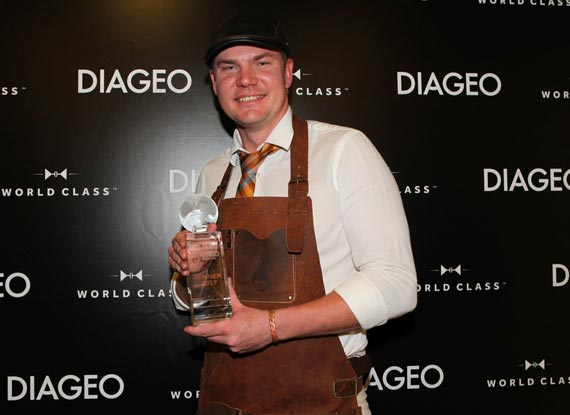 Marc McArthur of Norwegian Cruise Line has been named Diageo Global Travel's best bartender for 2017. This global bartender competition was held yesterday, June 20, at the Diageo 396 Bar in Miami. In the semi-finals, Marc McArthur, competitors were Lazar Milosavljevic of Celebrity Cruises and Claudio Santos Liborio of Seabourn. The NCL Head Mixologist won this prestigious award with his 'The Autumn Dram' cocktail. A range of elements such as showmanship, creativity, bartending knowledge and the overall delivered drinking experience were included in the judging of the competing bartenders.
Next step for Marc, will be the finals of Diageo Global Travel at the World Class Bartender of the Year in Mexico City on 20th - 24th August 2017. Here he will represent cruise lines and battle it out against 56 of the world's best bartenders for the title 'World Class Bartender of the Year'. 
Marc McArthur, Head Mixologist on board Norwegian Escape, said: "I can't put into words how much this achievement means to me. I've invested a lot of training and dedication into this competition, just making it through to the semi-finals was incredible, but to be judged by last year's winner and succeed to go on to represent the cruise industry in the global final of the WORLD CLASS Bartender of the Year, it's without doubt the highlight of my career.  I can't wait to compete with the best and bring the confidence and skills I've developed through the WORLD CLASS program to Mexico City."
Last year representing Celebrity Cruises Diageo Global Travel finalist was Andrej Malic, from Bosnia and Herzegovina. He won this prestigious award with his cocktail 'Old Spice Fashion' cocktail, featuring Bulleit Bourbon.