Odyssey of the Seas Israel Season Cancelled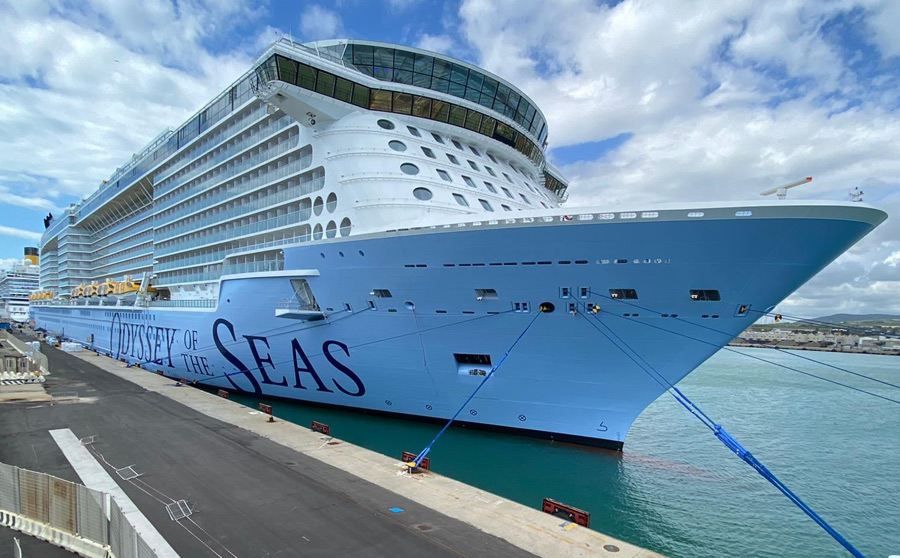 Royal Caribbean International has canceled Odyssey of the Seas cruises from Israel scheduled for this summer from Haifa to Cyprus and Greece. Several crew members on board reported that the news was announced by the ship's captain via the PA system. The decision comes after the escalating conflict between Israelis and Palestinians.
Today Odyssey of the Seas is in Limassol, Cyprus to meet Anthem of the Seas where ship-to-ship transfers will take place. The Odyssey crew without U.S. visa will be transferred on Anthem of the Seas. Anthem will then sail to the U.K. and Odyssey will sail to the U.S.
The crew said that Odyssey will set sail to the U.S. as soon as the crew transfers are completed.
"Odyssey will go to Port Canaveral very soon and all crew that doesn't have U.S. visa will transfer to anthem o/s" the crew member said.
In March Royal Caribbean International announced fully vaccinated cruises for Israel residents, where both crew and guests above the age of 16 will be vaccinated against COVID-19. The ship's crew was scheduled to be vaccinated in Haifa on May 7, however, this was canceled several times. Now the crew will get vaccinated in the U.S.