Passenger missing after going overboard from Quantum of the Seas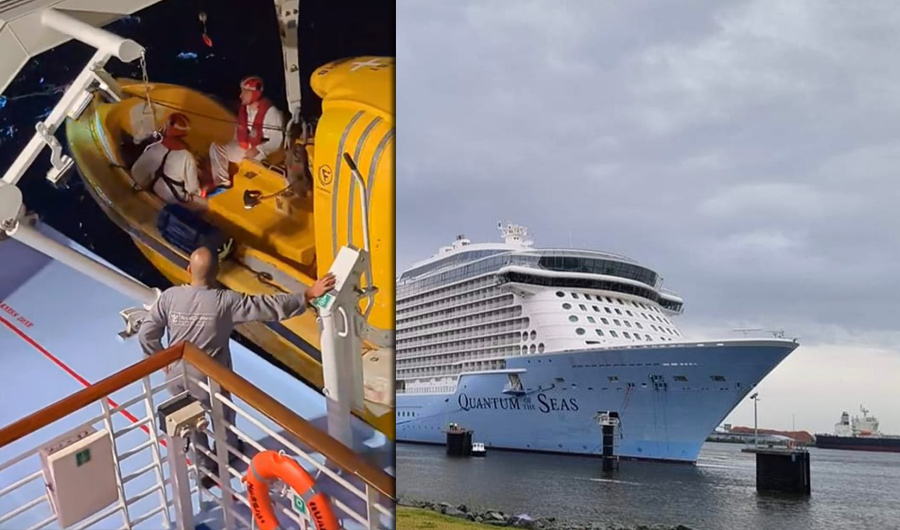 The US Coast Guard is leading the search for an Australian man who went overboard from Royal Caribbean's Quantum of the Seas, south of Hawaii. The ship's crew reported the man missing at 11:03 pm on Tuesday, prompting a search and rescue operation, which included a rescue speed boat to search for the missing person. The US Coast Guard air crew arrived on the scene two hours later to join the search efforts, about 500 miles south of the Big Island town of Kailua-Kona. The cruise ship crew also helped in the search, deploying six life rings for two hours.
Royal Caribbean confirmed that the guest had gone overboard during the trans-Pacific leg of the journey, which started from Brisbane on April 12 for a two-week cruise to the Hawaiian Islands before the tragedy occurred. The cruise line spokeswoman stated that the ship's crew immediately launched a search and rescue operation and is working closely with local authorities.
Initial reports suggested that the missing man was the partner of someone who had died on the ship following a medical emergency. However, several news outlets confirmed that the medical emergency and the man going overboard were two separate incidents, and the pair were not known to each other.
A cruise ship passenger reported hearing repeated calls of "Oscar" over the PA system. The passenger said that lights were shining on the ocean, and a couple of life boats out in the water. The search continues as the US Coast Guard continues to lead the efforts to find the missing person.