Princess cruise ship to serve as floating hotel for Tokyo Olympics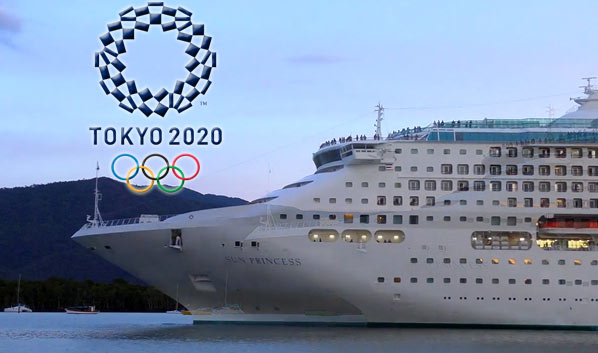 During the Tokyo Olympic Games in 2020, Princess cruise ship will serve as a floating hotel to ease a shortage of accommodations. The 260 meters long vessel Sun Princess, with a maximum capacity of 2272 guests, plus crew will be docked at Yokohama Port during 2020 Olympic Games. Sun Princess will be chartered by the Japanese Travel conglomerate - JTB during a period of 19 days. According to the travel agency, the night on board will cost between 300 and 3,500 dollars per person during the stay at Yamashita Pier in Yokohama.
JTB will also charter Sun Princess in 2019 sailing on a 99-night World Cruise. This is the first time a Japanese travel company to charter a cruise ship of this size specifically for the Japanese travelers. For this cruise, Japanese speaking crew will be added as well as a Japanese Restaurant.
Sun Princess is second cruise ship used as a floating hotel for the Olympic Games, after Tokyo Metropolitan Government announced that MSC cruise ship "MSC Lirica" will be docked from 24 July to 9 August 2020 at Koto Ward.