Princess Cruises restructuring its sales team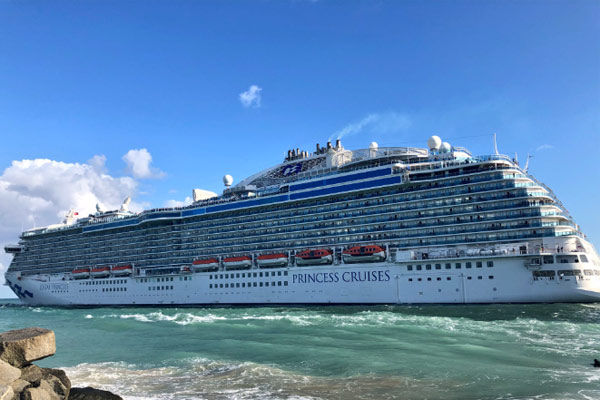 During the peak "wave" booking season, Princess Cruises is restructuring its sales team in order to meet the surge in demand. The line saw a "double-digit" increase in sales in January, according to new UK and European sales director Nick Hughes, who revealed a 47% increase in bookings on January 17 compared to the same day last year. 
Confirming that the restructured team will have four new roles, Hughes said: "We're confident we'll have a successful wave period, but we're just making sure partners have everything they need. In the coming weeks, Hughes hopes to add a senior sales executive; a sales executive, and two partnership and engagement managers to his team of 10. 
Both Matthew Leburn, sales manager for Europe, and sales manager Mark Lowman are also leaving the team at the end of February, so Hughes is currently interviewing candidates to fill their roles. Hughes believes the Princess will have a "more consistent approach" throughout the trade after the recruitment. 
"Right now, we're in line to support our key partners, but it's about whether we can grow an additional business," he explained. 
"Going forward, we can offer more continuity." There's a lot of exciting news to talk about, so for our part, we think 2023 will continue to be a year of growth. 
As for prices, Hughes noted that "one or two" cruise lines have publicly stated plans to raise their prices. 
He explained that he was not "overly concerned" about the price war developing in the UK cruise sector, adding: "We are ahead of the curve for [UK-based] Ski Princess. That doesn't mean we can take it for granted, but we don't have to lower prices. 
"Do we get feedback that our prices are higher than other cruise lines?" Yes. We don't have a fleet of big ships with terrible manning capacity." 
Reflecting on his three months at Princess, he said: "It's been a crazy ride so far. There was a lot to learn. 
"It was pretty exciting to watch it from my side and see how we can best serve our customers." I just want to make sure we bring the right people into the business." 
Hughes confirmed that a merchant ship visit is planned to host more than 300 agents on Sky Princess and Regal Princess across the UK between May and October this year. 
"I am aware of the attrition that has occurred across the industry," he said. "Boat visits are not so much for agents who have been in the industry for a while. 
"Yes, I want to educate that element, but also the new people who have come into the industry." There's no better way to do that than by bringing agents to the product."