PRIO and NCL complete first biofuel tests on Norwegian Star and Norwegian Epic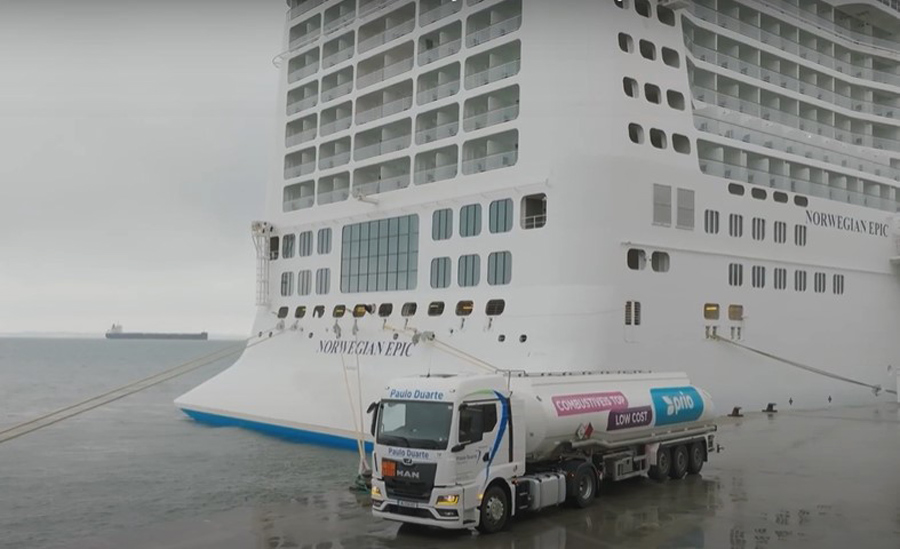 Portugal's biofuel producer PRIO and Norwegian Cruise Line have successfully conducted their first trial with ECO Bunkers B30, an innovative biofuel manufactured and supplied by PRIO. The fuel is a blend of 30% advanced biofuel produced from waste feedstocks and conventional ULSD diesel, produced at PRIO's biodiesel plant in Portugal and mixed at a terminal in Aveiro. The higher biofuel concentration in the blend is expected to result in a more significant decrease in CO2 emissions.
PRIO's versatile blending technique allows it to raise production to meet demand, with the possibility of changing the percentage of biodiesel mixtures up to 100%, producing a completely renewable product with an anticipated reduction in greenhouse gas emissions of up to 86%.
World Fuel Services supported the project, with PRIO providing 400 tons of B30 to two Norwegian Cruise Line ships on November 27 and December 7, 2022. The Norwegian Star received 200 tons of ECO Bunkers B30 in Lisbon, while the Norwegian Epic received the same amount one week later.
According to PRIO's projections, the Norwegian Cruise Line fleet cut its CO2 emissions by approximately 30% by employing this biofuel, avoiding 440 tons of CO2 emissions. "Advanced biofuels are produced from residual raw materials that are the outcome of a circular economy and are the solution of the present, allowing us to address the increasing requirements of our clients promptly," remarked Luis Nunes, a member of the Executive Committee.
 "Advanced biofuels, produced from residual raw materials, that is, the result of the circular economy, are the solution of the present and that allows us to immediately face to the growing needs of our customers. They are "drop-in" solutions, that is, they did not require any modifications to the engine or tank of Norwegian Cruise Line Holdings' cruise ships and thus allowed an immediate impact without any need for additional investment in these ships," Luis Nunes, member of the Executive Committee of PRIO, commented.
"We are going through a crucial moment in the world's response to climate and biodiversity emergencies, so PRIO believes that we can already accelerate the energy transition if we increase the contribution of advanced biofuels in the maritime sector."