Quantum-Class ships 4 & 5 to be named Passion of the Seas and Pulse of the Seas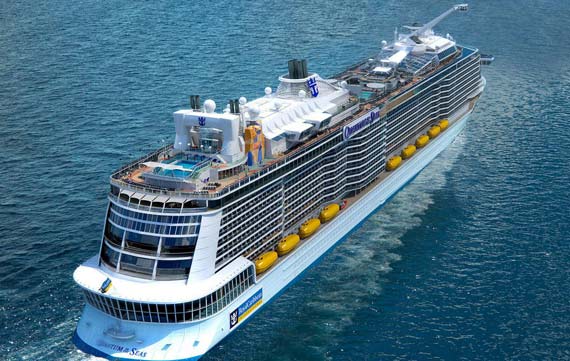 The two upcoming Quantum-Class cruise ships, scheduled to join Royal Caribbean fleet in 2019 and 2020, will be named Passion of the Seas and Pulse of the Seas, according to the German popular cruise website Schiffe und Kreuzfahrten. The Quantum-Class ships number 4 & 5, also named as Quantum-Plus-Class will be an extended class, since they will have different features and will incorporate new technology. The vessels will be built by the German shipyard Meyer in Papenburg and will be powered by liquefied natural gas LNG. In addition to the LNG drive, the ships will incorporate the first fuel cells technology that will dramatically reduce greenhouse gas emissions.
Fuel cells will be tested on the next Oasis-class ship, and will also run progressively larger fuel cell projects on Passion and Pulse of the Seas. The fuel cells will not be used for the propulsion of the ships, but for power supply on board. So far, the new technology is in early stage and is not a time to use such powerful fuel cells for the propulsion system.
The fourth cruise ship of the Quantum class, Passion of the Seas will be delivered to Royal Caribbean in spring 2019. Pulse of the Seas, like its sisters Quantum of the Seas, Ovation of the Seas and Anthem of the Seas, will have a length of 347.10 meters with 168,666 gross tonnages will debut in autumn 2020. The Quantum class ships introduce numerous innovations at sea. In addition, the vessels are regarded as "smart ships" and are considered as technological pioneers in the cruise industry.