Recruitment Agency Azura Cruise Line SCAM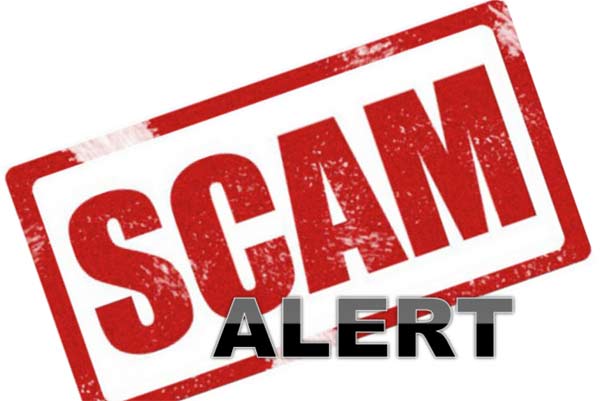 The following email was sent to us, regarding a scam by the recruiting agency Azura Cruises and Minister Travel Agency. We visited the websites and found that even if they say that they are established in 1979, their websites are uploaded on the internet in 2017. Another suspicious thing is that they don't say for which cruise lines they recruit crew members. If you visit their website you will find only rendering photos from Royal Caribbean ships and Princess Cruises. Here is the letter send by one of our readers.
Case History Careers(at)azuracruisesuk.com and Minister Travel Agency
You apply, they send you an email where they tell you that you are shortlisted, without even having talked to them by phone or skype nothing!
Here is the most important part: They send you a letter of appointment via email. Then you can easily understand that it's a fraud. They ask you to pay fees. But they do it in a clever way (not much). They tell you that they are responsible for the fees but they ask you to anticipate the costs and they "promise" that they will refund. Haha! Kids ;)
Quote: "SAILING AND TRAVEL DOCUMENTS FEE POLICY:
Bear in mind that we are responsible for the fee required in the processing of your sailing and travel documents but in the past, new employees sometimes decide not to take the job offer after we have paid for the processing of their sailing/travel documents. This was regarded by our Directors, as a waste of resources and company's funds. The new employees later give reasons like they want to settle down or family does not want them to travel anymore etc. Because of this, we have decided that all costs should be paid by the employee and the total cost must be documented by them so as for us to refund all fees paid to the employees, once they are in the United Kingdom.
This is to say that we are still responsible for the total cost but you (the employee) will have to pay first to avoid further waste of resources and funds from our company.
Should in case you are not granted a visa to the U.K for any reason, the company will refund the total amount you spent for the processing of your documents as well. If you can not continue with the processing of your sailing/travel documents because of lack of funds, do let us know so that we can either give this job opportunity to another closely qualified applicant who will be able to afford the necessary fees or see ways that we can assist you with part of the fees."
They are well informed about the hiring process for a job on board but they are not aware of the simple fact that, if they ask for the fees because (as they said) many candidates decline to take the job, this is their issue, not yours!
They were not able to select and hire the right candidate, that is why the candidates left the job even before to start. I mean if you don't even call for an interview how do you get to know that the candidate is the right one for the job?
But this is not the case, this is not any of their cases because it has never happened to them, because they are just liars and scammers!
That's it! This is just a stupid excuse to ask for money poor kids ;) Anyway, here below I attach also the details (probably fake) of the person who sent the appointment letter via email.
Be careful guys! And good luck with your job search.
The email sender:
HR Manager
Azura Cruises UK
Careers(at)azuracruisesuk.com
Website: azuracruisesuk.com
They are good in their fraud guys! They look professional!
How to recognize this fraud:
1) They send you an appointment letter via email and they don't even know you.
2) They ask you to pay the fees because they say many candidates declined just before to get on board.
This is the point: "If you don't even call me or schedule a job interview, how do you chose me to be the right candidate, simply reading a CV?
I hope the article is helpful. Take care.