Rising Music Star: NCL Crew Member BIG Vybe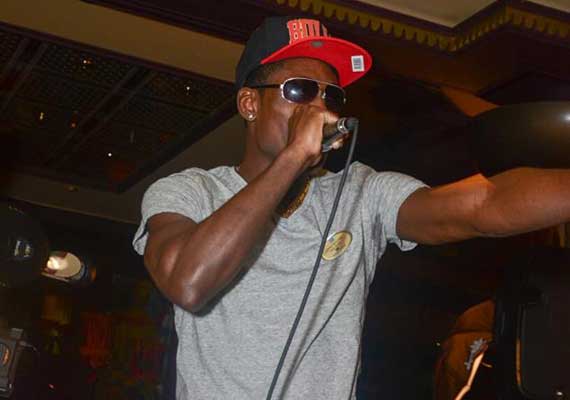 Ladies and gentlemen all the way from Castries, Saint Lucia, currently NCL freestyler, we like to introduce the rising music star Josiah Willian a.k.a. BIG Vybe. Combining Reggae, Dancehall, and Soca this talented crew member started singing and writing songs at the age of fourteen. In 2009 he recorded his first song, and today with the album "The Dream has began" he spreads positive vibes not only in the Caribbean but also on Norwegian Cruise Line ships. As he says "My first cruise ship contract in 2013 was all about being vibrant, making the crew get turn up all the time. We made short interview with BIG Vybe, and here's what he had to say.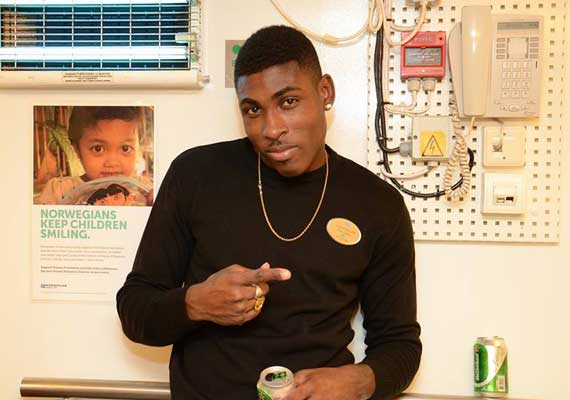 Why and when did you start working on a cruise ship?
Well I think everyone at some point wants to travel the world to get the feeling of how it is outside of their country I got that exact feeling and i think working on a cruise ship has a great combination of getting to travel the world in a short space of time and also getting paid on there.
What is your position on NCL?
I started working in the Galley as a utility cleaner, I was promoted to asst.cook in the just (4) months down in my first contract. I changed department in my second contract to cruise program which am currently working as a Recreation staff.
How do you combine your ship life and your music passion? Do you have enough time for your music when onboard or you are more productive when on vacation?
Working on cruise has pros an cons when it come to music, its very hard to give music all the time needed, but I still would find some time to write down some lyrics when am off duty and even on top of the waterslides when not bussy.
What style is your music and what your lyrics are about?
I sing three genres: Reggae, Dancehall, and Soca music. I sing about stuff relating to my life all the time whether its about having a good time, sad bad times or singing about girls an so on.
How are the crew party's on NCL
The crew parties are always a lot of fun, everyone comes out to have a good time an just free up them self's after work,
From the video I can see the girls are into your music. How do you react on that and do you feel like a star wen performing on a crew party?
For sure the make feel like a star all the time, they would find out what nights am at the bar an would come out to hold a vybz .
Can you tell me some interesting story from a crew bar or crew party?
Some of the time I would only come out to have a drink but crew members would pull me up to perform for them, and even some time some of thm would want to have sound clashes .
What are your goals for the future?
Well like all artists out there have dream to excel in their art work so am I want to be sending out positive messages and happiness.
You can visit BIG Vybe website here, and checkout his songs. Also you can purchase his album "The Dream has began" online, believe me it's worth every penny.