Royal Caribbean Crew Member Reported Overboard
The US Coast Guard is actively searching for a 26-year-old crewmember who went overboard from the Royal Caribbean cruise ship Majesty of the Seas.
"Watchstanders at Coast Guard Sector Miami received a call from the crew of the Majesty of the Seas cruise ship stating a 26-year-old crewmember went overboard," the Coast Guard said in a statement shortly after 8:30 a.m today.
Search teams are deployed off the coast of Broward in an attempt to locate the missing crew member. The Coast Guard MH-65 Dolphin helicopter, Cutter Paul Clark, and an HC-144 Ocean Sentry plane are taking part in the search for the crewmember.
No other information was released about the MOB. Our thoughts and prayers go out to the missing crew member and we do hope that he will be located by the USCG.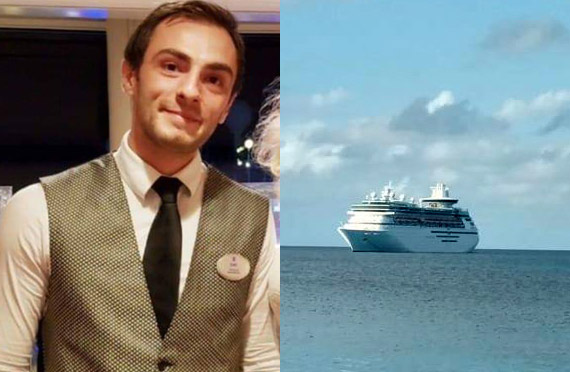 Update: The Coast Guard has ended the search for the missing Majesty of the Seas crew member.
Update: The crew member who went overboard from Majesty of the Seas is identified as Enis Mahic from Budva, Montenegro. The 26-year-old crew member was working as a bar waiter. This was his first cruise ship contract as he joined Majesty on October 23, 2018. With only three months onboard, Enis was well liked by his fellow crew members. Great, kind, and loving with sweet heart and soul, this is how his fellow crewmembers who knew Enis for the short period of time, describe him.
At the time when he went overboard, there were several crew members with him who witnessed the tragic event. Majesty of the Seas Crew and all who knew Enis are in shock and beyond saddened by this news. Enis Mahic leaves behind his family and his loving wife.