Royal Caribbean Group Recognized as one of the World's Most Ethical Companies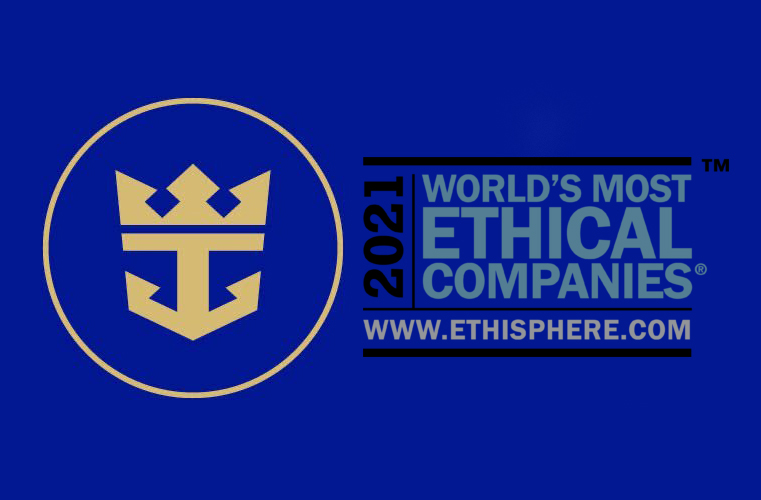 Royal Caribbean Group was recognized among the top 135 companies in the world for their unwavering commitment that positively impact employees, communities, and broader stakeholders, and contribute to sustainable and long-term business performance.
The 2021 World's Most Ethical Companies by Ethisphere Institute have passed the assessment process which includes more than 200 questions on culture, ethics and compliance activities, governance, diversity and initiatives to support a strong value chain. Royal Caribbean Group receives this prestigious recognition for the sixth consecutive year, and is the only company on the Ethisphere list named in the Laisure & Recreation category.
"Throughout this most difficult year, when our business and our people faced the toughest challenges in our history, we counted on every employee to keep our principles front and center, said Richard D. Fain, chairman and CEO, Royal Caribbean Group. "I'm proud of the past five wins, but I am humbled beyond belief for this honor this year. We took care of our extended family in 2020 because it was the right thing to do. Over and over I saw our team members make the right call -- behaving with honesty, fairness, integrity and trust -- and I say thank you to each and every one."
Karen Benson, assistant chief compliance officer, added, "85,000 employees at Royal Caribbean Group exercise their ethics around the world on a daily basis. Their dedication and resolve to making good choices have earned the company this recognition."
"While addressing the tough challenges of 2020, we saw companies lead – above all other institutions – on earning the trust of stakeholders through resilience and a commitment to ethics and integrity," said Ethisphere CEO, Timothy Erblich. "The World's Most Ethical Companies honorees continue to demonstrate an unwavering commitment to the highest values and positively impacting the communities they serve. Congratulations to everyone at Royal Caribbean Group for earning the World's Most Ethical Companies designation."
"We continue to be inspired by the actions and initiatives of the World's Most Ethical Companies honorees. Leadership by this group of companies is a reason that business – above all other institutions – was most trusted during the challenging times of 2020," stated Ethisphere CEO, Timothy Erblich. "Honorees integrate ethics and values with corporate strategy. They speak up, are transparent, take action, and look for innovative ways to make a difference. We congratulate their efforts."