Royal Caribbean increases daily crew gratuity rate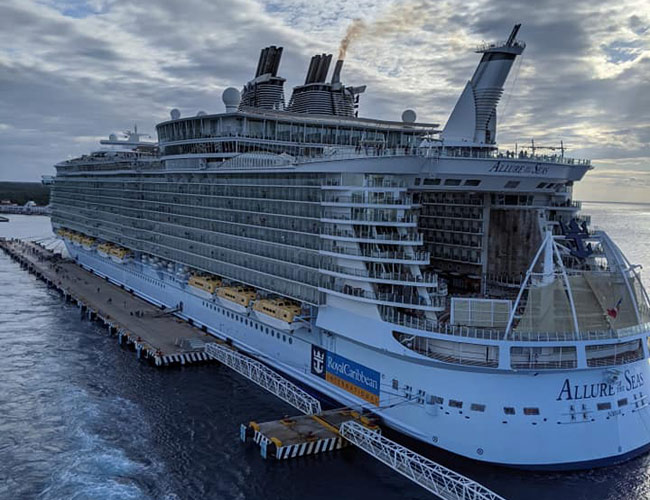 Starting September 7, 2022, Royal Caribbean International will increase the onboard gratuities that guests will pay for the service they receive from crewmembers.
Gratuities for guests occupying standard cabins (Junior Suites and below) range from $14.50 to $16.00 per day per person. The previous Suite gratuity rate of $17.50 will increase to $18.50 per day per person.
According to the RCI statement, service charges are shared among restaurant, bar and culinary staff, cabin attendants and other hotel service teams working behind the scenes.
For new bookings, adjusted gratuity amounts are effective September 7, 2022.
Guests booked prior to September 7, 2022, may choose to pre-pay gratuities prior to departure to take advantage of current rates. On or after September 7, 2022, regardless of when the reservation was made, gratuities paid on board will be subject to the new, increased rates.
Pre-existing reservations confirmed prior to September 7, 2022, will not be subject to the increased guidelines as long as gratuities are paid prior to departure. If guests choose not to pay gratuities until boarding, they will be subject to the newly proposed gratuity amounts.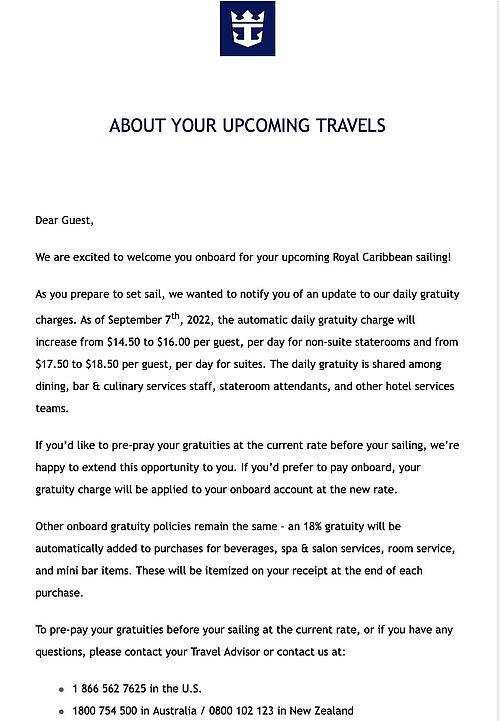 Other onboard gratuity policies remain the same such as the 18% gratuity automatically added to all drinks, mini bar items and spa and salon purchases.