Royal Caribbean plan is to resume further operation in May 2021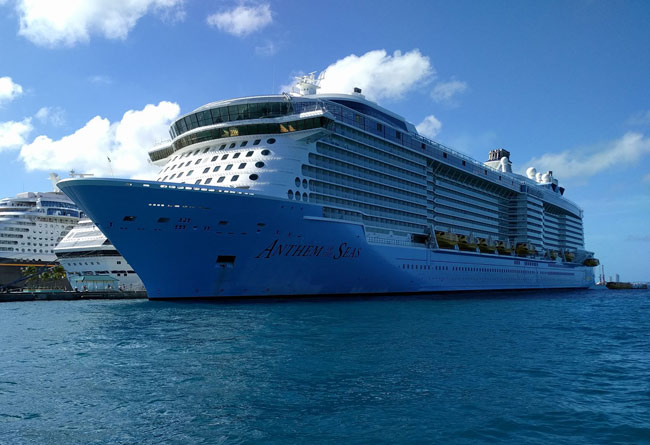 Royal Caribbean International announced further cancelations of global sailings through April 30th, 2021. In a press release, Royal Caribbean said that exceptions will be the China sailings on Spectrum of the Seas, which at this moment, are suspended for February 16-28, 2021. Singapore cruises on Quantum of the Seas, with only residents of Singapore, will not be affected and continue as scheduled.
"At Royal Caribbean International, our guests and crew's safety and well-being are always our top priorities. After further consulting with our partners at Cruise Lines International Association and in conjunction with the CDC, we have decided to extend the suspension of sailings for our global fleet for all sailings through April 30th, 2021 – excluding sailings onboard Quantum of the Seas in Singapore and Spectrum of the Seas in China. Our plan is to resume further operation in May." Royal Caribbean announcement reads. 
With the latest announcement regarding the two Royal Caribbean ships to be ready in warm lay-up in the British Virgin Islands, there are some promising signs that the restart might happen in May. Royal Caribbean Group Vice President of Worldwide Operations, Hernan Zini, said the Rhapsody of the Seas and Grandeur of the Seas will be carrying out refueling, repairs and start-up activities in Tortola.
All Royal Caribbean vessels are in warm lay-up, which means the ships can return to service as soon as the crew arrives and the company receives green light from CDC and other government agencies.