Salt-N-Pepa and Coolio to Perform on Carnival Cruise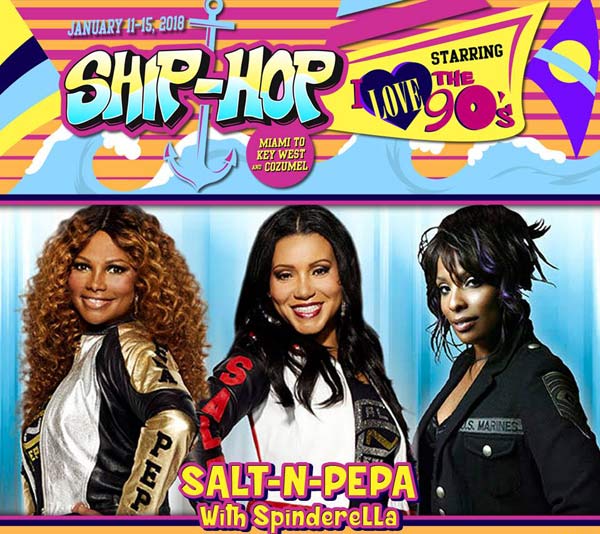 The artists that defined the 90's will join the cruise ship Carnival Sensation for an unforgettable Hip-Hop and R&B party. Setting sail on January 11, 2018, from Miami to Key West & Cozumel, the four night's party will feature Salt-N-Pepa, Coolio, Vanilla Ice, Backstreet, C+C Music Factory, Naughty by Nature, All 4 One, Biz Markie, and the list goes on. The organizers of the event named Ship-Hop Cruise, promise that this one will be the party of the century.
The Ship-hop cruise will be going to add some old skool beats and sounds to your ultimate vacation break! Featuring over 20 of the most iconic names in 90s Hip-Hop and R&B, the ship will shoop ba-doop with live performances of hit jamz all thru the voyage!
All fans will get an opportunity to interact with the artists in a variety of activities and events. Meet and greets, Q&A sessions, poolside games, wine tastings contests and game shows are slated for the unique cruise vacation.