Silver Spirit Safely Towed to Piraeus After Engine Problems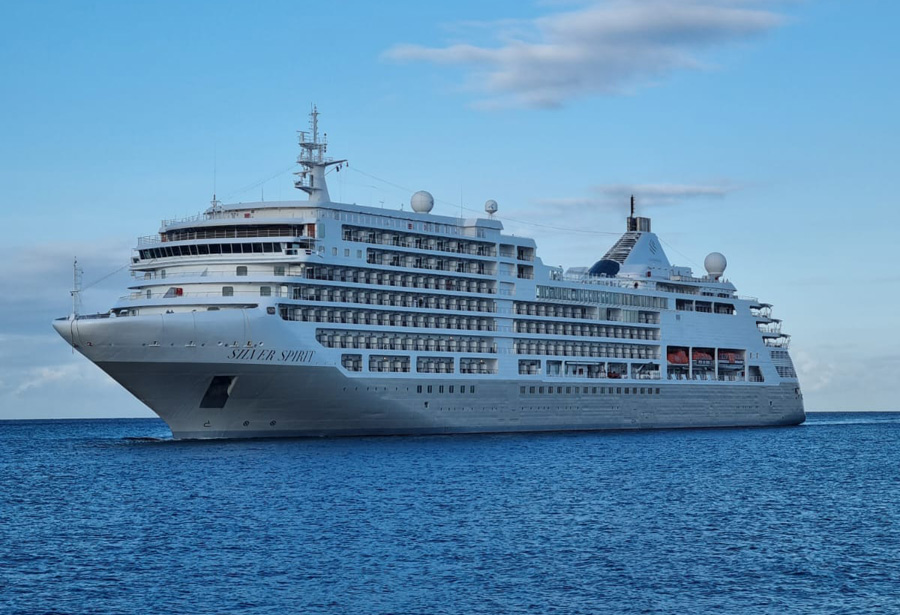 The cruise ship, Silver Spirit, experienced engine problems on Wednesday, during the last leg of the 7 Night roundtrip voyage to Athens, reports Ekathimerini. The vessel was carrying 581 passengers and 404 crew members when it ran into mechanical difficulties while en route from the Port of Nafplio to Piraeus, approximately 7.5 nautical miles southeast of Aegina Island near Athens. 
Silver Spirit's left main engine suffered damage, leaving the ship in a precarious situation, and the ship's master promptly requested assistance from the Greek Ministry of Shipping.
Responding to the call, Greek maritime authorities dispatched two tugboats to assist the vessel in safe mooring at the Port of Piraeus. The operation was conducted amid north-northwest winds of 2-3 Beaufort. The operation concluded as the Silver Spirit arrived safely at the Port of Piraeus around 6:30 in the morning. Passengers and crew members were reported to be safe and unharmed.
Update:
A spokesperson for Silversea reached out to Crew Center, reporting that the Silver Spirit temporarily encountered a partial loss of power in one engine.
"The ship continued to sail under her own power, and the issue has now been resolved. There was no impact on the itinerary and the next sailing will depart as scheduled."