Small Fire Breaks Out Aboard Celestyal Crystal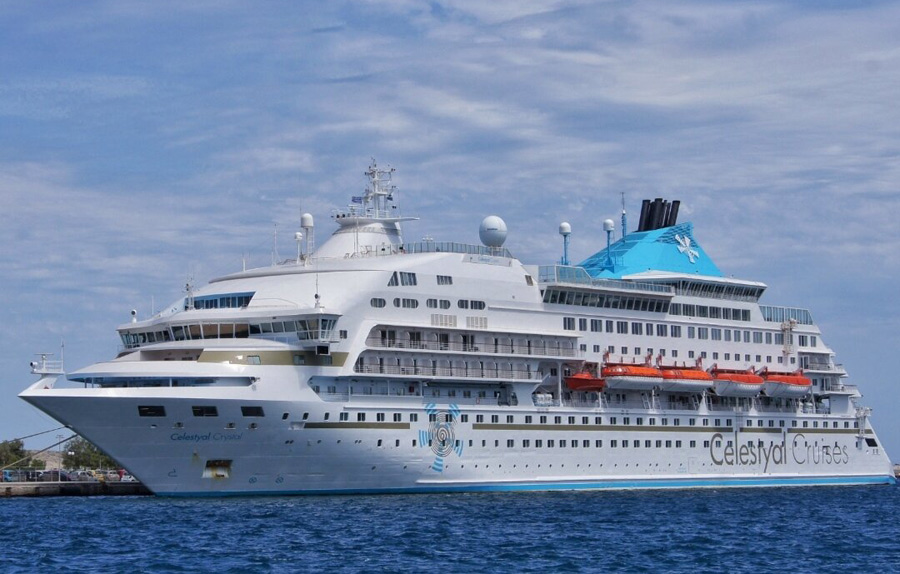 A small fire broke out on the cruise ship Celestyal Crystal Tuesday afternoon, while the vessel was docked in Rhodes, Greece. The fire started on the pool deck engulfing in flames several sunbeds and chairs.
Onboard firefighting teams quickly rushed to the scene and managed to completely extinguish the fire within 10 minutes, confirmed Rhodes Fire Service after boarding the ship.
The Greek Coast Guard was on standby, and two fire brigades arrived at the entrance of the cruise ship, which fortunately did not have to intervene.
Port Authority of Rhodes, conducted a preliminary investigation, initially prohibiting the ship to sail. However, after conducting all formalities and safety inspection Celestyal Crystal was allowed to sail to her next destination, the port of Heraklion.
Crew and passengers are safe and no one was injured during the incident.
The Greek website Sea News shared this photo showing a thick black smoke rising from the ship.
Photo credit: Giorgos Despotakis