Small Fire Breaks Out On Icon of the Seas at Meyer Turku Shipyard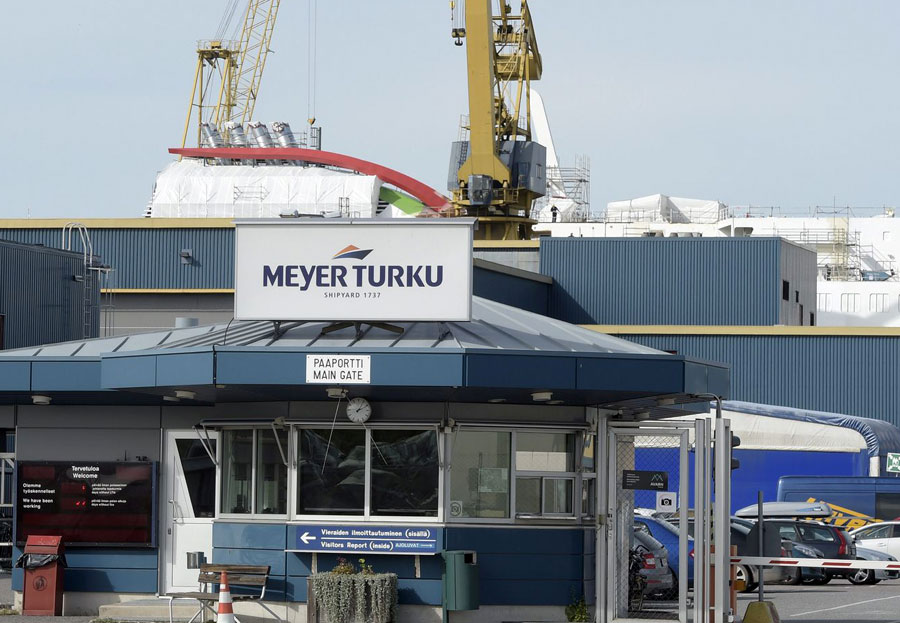 Several media outlets in Finland report that a small fire broke out on the world's next-largest cruise ship, currently under construction at Meyer Turku shipyard. On Thursday, February 2, at about 10 in the morning, a fire alarm was sounded on the Icon of the Sea at the shipyard.
The cause of the alarm was a fire that broke out at one of the ship's staircases. As a precaution, all 2,500 workers were evacuated from the ship. As reported, the fire broke out in the structures of the upper deck of the ship.
The fire was extinguished by the shipyard's own fire brigade. Works on the ship, with the exception of the fire area, continued after an hour the fire alarm was activated.
The cause of the fire is under investigation. The damage caused by the fire is estimated to be minor, according to the shipyard.
Meyer Turku spokesperson said that the evacuation of the Icon of the Sea caused a slight delay in the work.
"The fire caused delays when the employees had to leave the ship. They are already back to work there. We are investigating the damage."
Duty Chief Juha Virto of the Varsinais-Finland Rescue Service said this afternoon that the initial extinguishment had been carried out in an exemplary manner.
"The fire was put under control and it was up to the rescue service to make sure that the people near the fire were safely evacuated. After that, we used various technical devices to determine whether the fire managed to spread to the rooms surrounding the fire. Once it was confirmed, the task was over pretty quickly for the rescue service.
"The good safety planning of the ship can be seen in the fact that there were no injuries during the evacuation. The security arrangements are quite well managed."