Thomson Spirit runs aground in Portimao, Portugal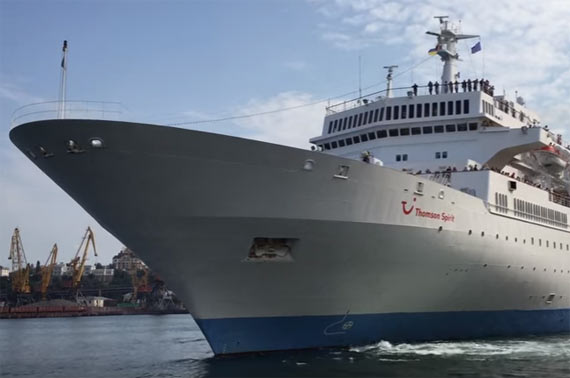 The cruise ship Thomson Spirit, with over 1,000 passengers on board, ran aground in the middle of the Arade River in Portugal on Tuesday. The ship operated by the British cruise line Thomson Cruises blocked the river for an hour and a half, after the Captain was forced to abort the docking maneuvers. Thomson Spirit was scheduled to arrive in the port of Portimão at 8:00 a.m. entering the river at low tide. After trying to maneuver in the basin in front of the quayside, the captain was forced to give up for security reasons. Spirit finally docked in Portimão at high tide at 09:20 a.m. with assistance of a tugboat. 
The cause of the grounding was badly silted up channel which underwent major dredging 10 years ago. Authorities at Port of Portimão guarantees safe passage for ships of up to 215 meters and 8 meters draft. The cruise ship Thomson Spirit is 214 meters long and has draft of 7.52 meters, yet still managed to run aground. This indicates that the quota maneuvers basin is no longer 8 meters - as the administration of the port of Portimão says.